More than a year ago, members of the Knox College Class of 2020 picked up their diplomas, packed their bags, and headed to the next chapter of their lives. For some, this means entry-level jobs and full-time jobs. For others, it means continuing education or exploring various options.
Here's a roundup of what some of the college's graduates are doing right now, and why they think Knox prepared them for success.
Debora Ortiz, who majored in economics with a minor in business administration and statistics, worked as a marketing associate at Inspectorio, a technology startup. She will move to Vietnam to work with this company. "[Knox] taught me how to communicate effectively with people from different backgrounds and cultures, "she says. "This has helped me do the same in my job where I work with colleagues and customers around the world."
Julian Malik Wicks, who majored in English Literature with a minor in Educational Policy, currently teaches 6th grade math at his old middle school, the Chicago Jesuit Academy. "At the beginning it's not about me at all, but more about my family having the pictures of me that go across the stage. Since they have worked very hard all along to support me, I can do the very least for them to celebrate my successes with me. I'm the first man in my family to graduate from college, I'm my grandmother's first grandson to graduate, so I want to make my family proud of myself, "he says.
Connor Wood, a double degree in English literature and environmental science, works as a reporter for The Pantagraph, a newspaper in Bloomington, Illinois. He covers the latest in local higher education, including Illinois State University, Illinois Wesleyan University, Heartland Community College, Eureka College, and Lincoln College. Connor works with another Knox graduate, Sierra Henry '18. "I've had plenty of opportunities to explore outside of my majors at Knox," he says. "These experiences have also helped me to prove the importance of a broad education that can help bring in external knowledge and, more importantly, teach you how to learn."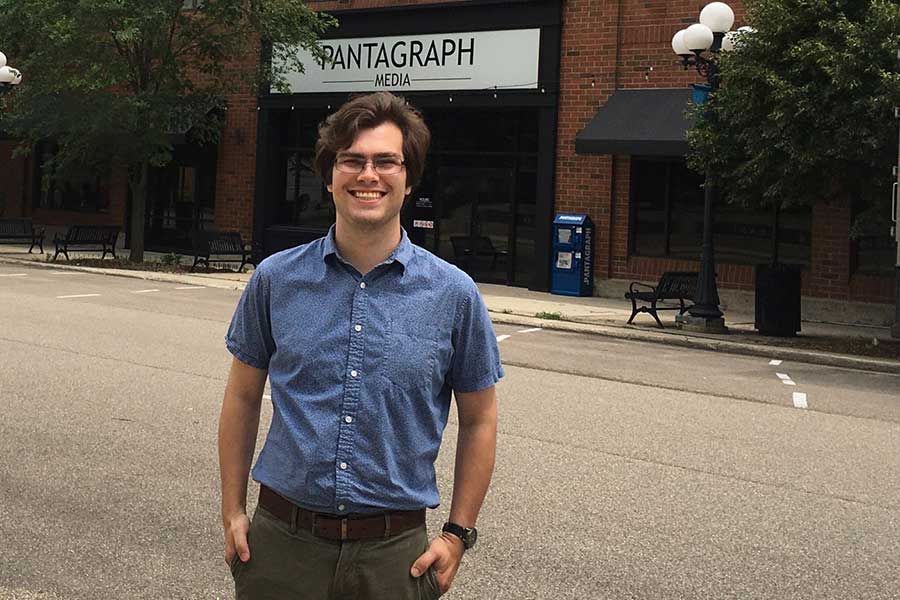 Joel Willison, who majored in theater and minor in creative writing, founded a theater group with other Knox alumni. He credits the theater department at Knox for supporting the ideas and growth of the students. Joel took part in directing opportunities and Knox funded an internship in New York that helped fund his honorary project. "[Knox] really helped me believe in myself and my abilities. Knox's theater department is great at giving students the space to develop and try out their ideas, "he says.
Teddy Turner, who majored in Creative Writing and majored in Psychology and Gender & Women Studies, served a year in the AmeriCorps at Saga Education, teaching math remotely for a high school in Chicago. Now he is a freelance writer and is applying for a position as an editorial assistant in the publishing industry. Teddy has also started a Certificate Program in Proofreading at the UC San Diego Extension. "I miss Knox," he says. "It doesn't help that I had so many graduation plans and invited the entire extended family – and then the pandemic happened. And of course I miss my classmates who stayed in Knox. In a way, the beginning feels like a moment of closure. "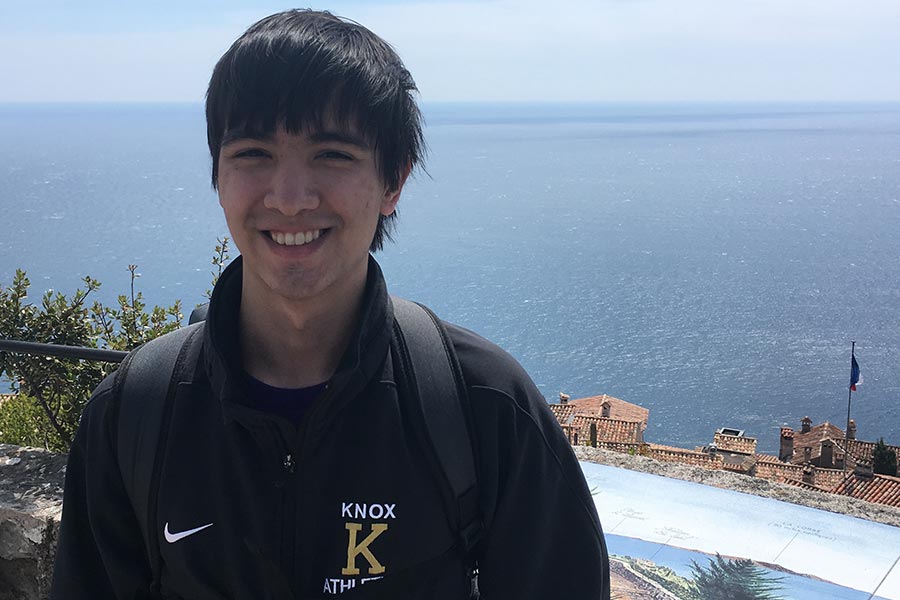 Natasha Caudillwho majored in American Studies and minor in Education Policy, is currently completing her sophomore year at City Year Chicago on her Civic Engagement team. She helps with the conception, planning and implementation of service projects across Chicago. "I loved everything I could do at Knox, and the skills and experience I gained in those positions prepared me for jobs and interviews after graduation," she says. "I think the best way Knox prepared me for life after college was with my own self-confidence as a leader and the ability to adapt to whatever I might have to do. Knox has given me so many opportunities to get out of my comfort zone and focus on those things that will make me absolutely successful after graduation. "
During her time in Knox, she had the opportunity to travel to Poland twice to study the Holocaust, as well as to spend a semester in DC as part of the Washington Semester Program, where she did an internship with a non-profit asylum seeker service. "Knox has given me so many opportunities and experiences that I probably wouldn't have otherwise, but the people I've been around are my favorite things to do about Knox. "
Emilie Barrett, majoring in history and minor in classical music, attended graduate school at Simmons University in Boston, Massachusetts, and earned a double master's degree in library science (with an emphasis on archival preservation) and history. She says her work in the Knox College Specials Collections, which eventually led her to study library science, was helpful in those aspects of her program that focused on archival work. "I think Knox helped me a lot in preparing for high school graduation, and since I started my program in Fall 2020, I've been so grateful for all of the academic experience I gained as a student at Knox," she says.
During her time at Knox, Emilie participated in a wide variety of activities, but attributes the most important experiences to Soulfege a Cappella and Pi Beta Phi. "Both groups were ultimately what made me feel so comfortable at Knox, and I wouldn't trade my experiences for anything as part of them. They introduced me to some of my best friends and made such a positive impact on my time at Knox, "she says.