WESTON — After producing three handmade artist books depicting the various flora of Illinois, local photographer Ken Kashian discovered that the Weston Cemetery Prairie Nature Preserve offered the perfect inspiration of photography and poetry for his latest project.
On Dec 8, Kashian launched "Fugue," a limited edition artist book made in collaboration with local poet Kathleen Kirk about the nature preserve, which is home to a hundredth of a percent of Illinois' original landscape and more than 70 native prairie plants.
Kashian, who served as director of photographic services for the Illinois Farm Bureau before retiring in 2014, said he was hoping to work with wildflowers again after the release of his last artist book, "Themes and Variations," which took a more abstract approach to photographing flowers.
After taking suggestions for the subject of his next project, Kashian decided on the Weston Cemetery both because of its proximity and the wide variety of flowers.
Photographer Ken Kashian stands at a fence post in an Illinois prairie landscape. Kashian has launched a limited edition artist book, "Fugue," in collaboration with poet Kathleen Kirk, about Weston Cemetery Prairie Nature Preserve in northern McLean County.
PHOTO PROVIDED


"I was also impressed with the density," Kashian said. "The density and richness and layers of plants really struck me."
Kashian would visit the site 22 times over the course of a year and a half and collected more than 2,000 images.
Kashian said he arrived at the name "Fugue," which refers to a composition where a melody is introduced by one set of instruments before getting picked up by others, while exploring music's connection with nature.
During one of his sessions, Kashian said he was taking photos sitting down so that the plants and grasses could contrast against the sky. But he started to notice that as the seed heads and grass moved with the wind, they resembled musical notes on a score.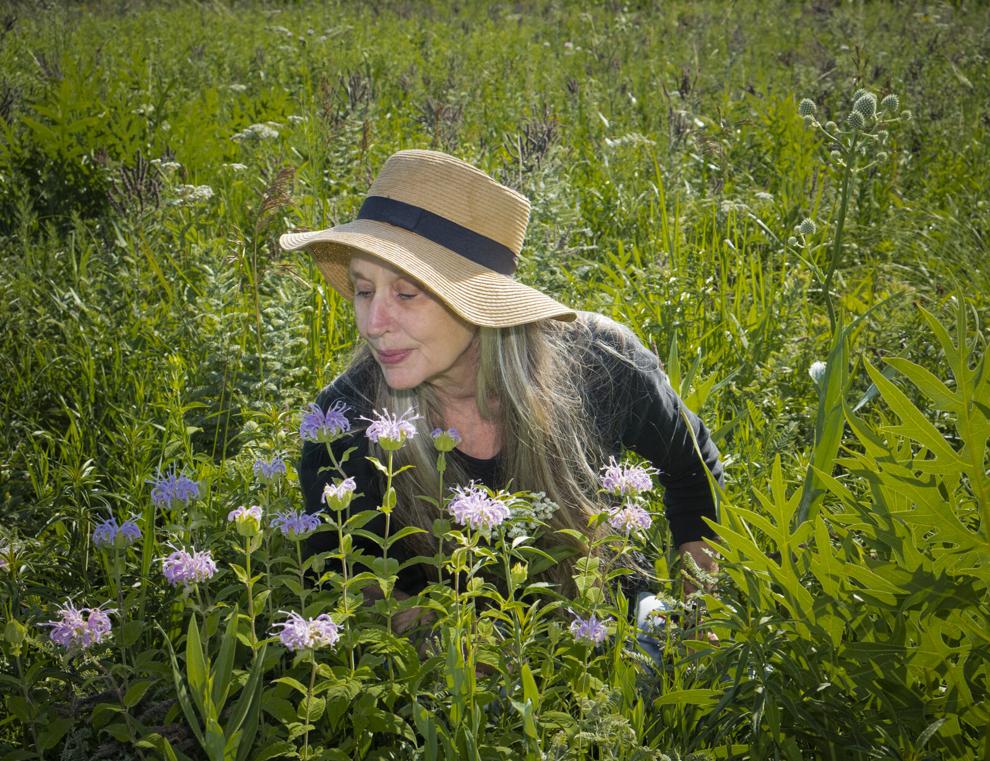 Local poet Kathleen Kirk takes an up-close look at Illinois native prairie flowers.
PHOTO PROVIDED


"That kind of stuck with me as I was working on the project, that there could be a relationship between that kind of movement visually and that kind of movement through music," Kashian said.
Artist books can take many forms and feature artwork in different materials and formats.
Kashian's artist book consists of a custom-made clamshell which contains an origami-inspired collection of small cards illustrating eight different wildflowers, with poems referencing each photo.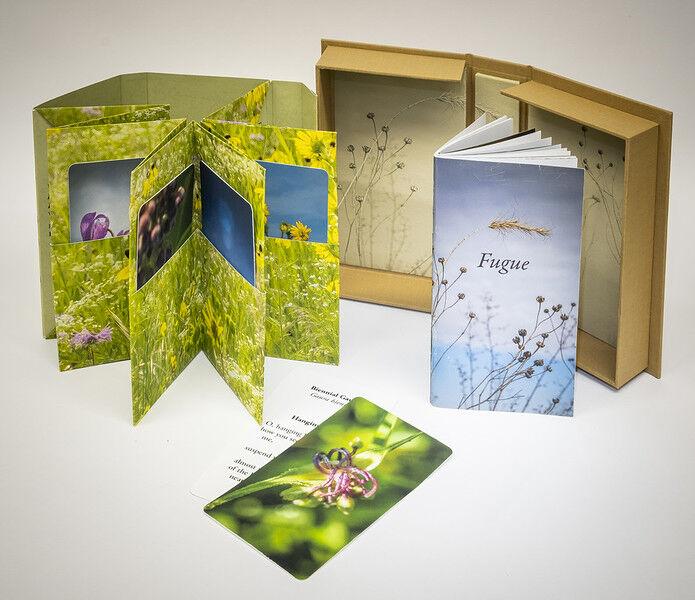 Photographer Ken Kashian's artist book, "Fugue"
PHOTO PROVIDED


The clamshell also contains booklet with an essay by Bill Kemp, librarian for the McLean County Museum of History, which chronicles the Weston Cemetery Prairie Nature Preserve along with the status of other prairies in Illinois.
There is also a portfolio of eight art prints in another clamshell with abstract expressions of wildflowers.
Kashian has made 25 copies of "Fugue." The small clamshell with the two books costs $174 and the large clamshell with the abstract prints is $425. Individual prints are available at $85.
Kashian's other work can be found in the university library collections at Illinois State University, Illinois Wesleyan University and Bradley University.
For more information on his artist books, contact Kashian at [email protected]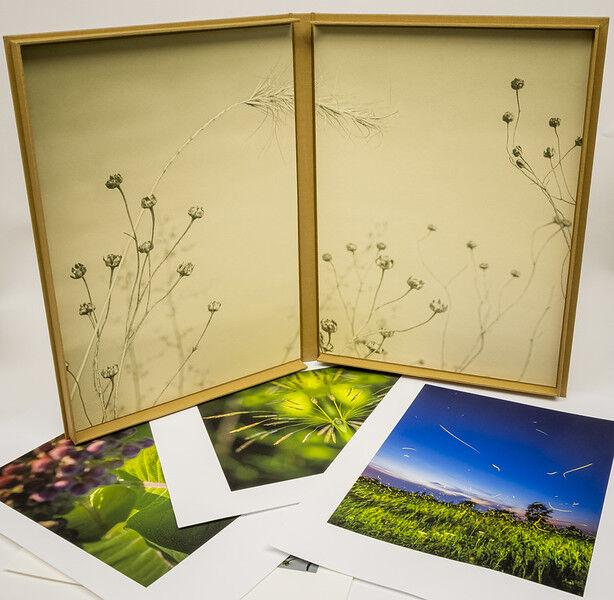 A portfolio of eight art prints included in Ken Kashian's artist book, "Fugue," which shows the flora of the Weston Cemetery Prairie Nature Preserve.
PHOTO PROVIDED


Family travel 5: Awe-inspiring ways to explore the natural world
Discover the National Water Trails System
It's a network of 22 river, lake and other waterway trails, designated as such by the US Department of Interior. The system offers families vacation and recreational opportunities in scenic regions of the US
In southwest Ohio, families can access 291 miles of paddling, fishing and wildlife-watching fun on three rivers and numerous smaller tributaries, including the Great Miami River, Stillwater River and Mad River, as well as Twin, Greenville and Buck Creeks.
The Great Miami River Watershed Water Trail also includes whitewater and kayak parks, world-class fishing and more than 100 natural and urban parks in the region. Maps are available to help families locate the 117 public access points, with bike trail information and to plan an adventure.
For more: https://www.mcdwater.org/river-fun/river-trails/
mcdwater.org


Visit Wind Cave National Park, South Dakota
Visitors to this intriguing landscape have the option to discover two worlds – one above ground, the other below the earth's surface. Under expansive skies, families can explore 44 square miles of prairie and pine forest, a landscape that, according to park rangers, is brimming with wildlife. Below, Wind Cave, the world's seventh largest caving system, is known for its rare formations, particularly the grate-like structure called "boxwork." The candlelit tour of the caves is highly regarded. Reservations are required.
For more: www.NPS.gov
Pixabay


Explore Brooklyn Botanic Garden, Brooklyn, New York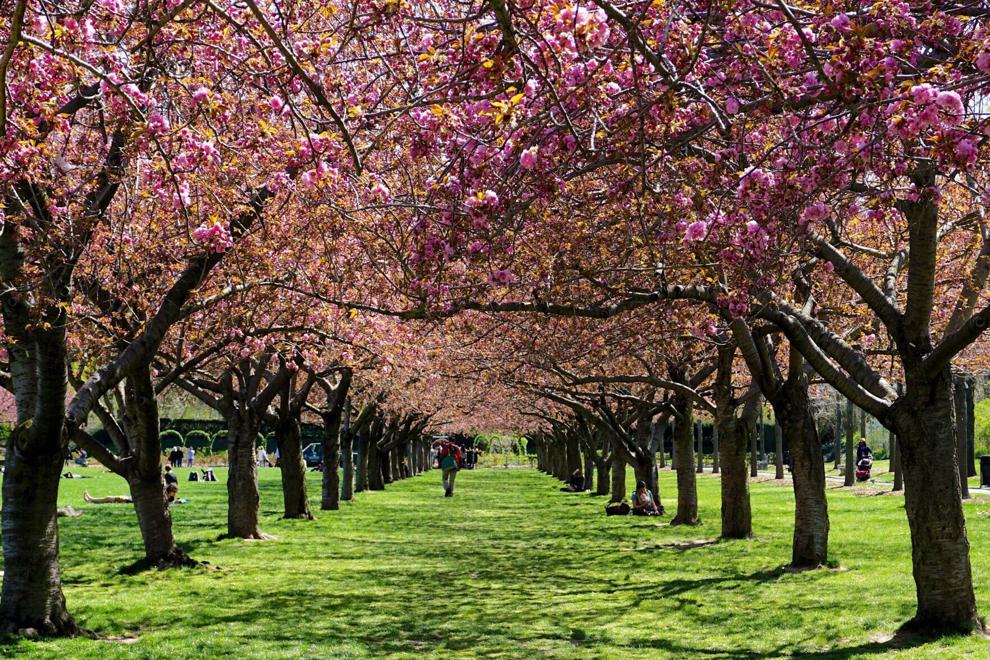 Awash in colour, scent and texture, gardens are a gift from the natural world. Toddler discovery, tree detective and family weekend programs combine to make Brooklyn Botanic Garden an outstanding place to inspire young naturalists and to encourage families to explore science and nature together.
Pot up a plant or create a nature craft to take home with help from volunteer discovery lecturers and teen apprentices. The expanded Discovery Garden, created for the youngest garden guests, provides hands-on opportunities to investigate plant and animal life in an immersive landscape. Don't miss the winding pathways and unique beauty of the Japanese Gardens, for which the BBG is noted.
For more: www.BBG.org
Linda Harms/Dreamstime/TNS


Explore a natural heritage area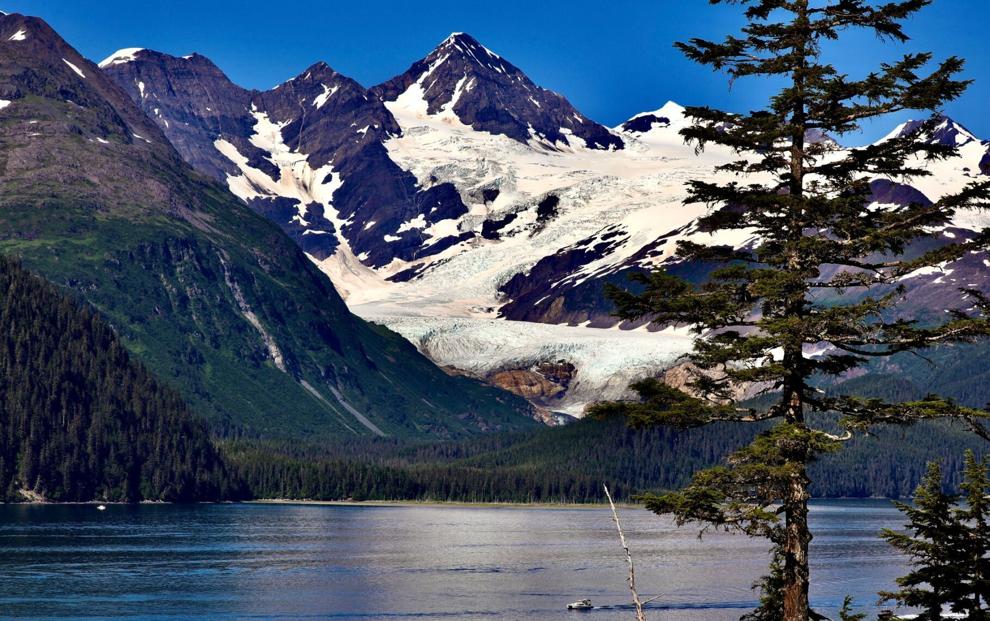 Visit a National Heritage Area, one of 55 specially designated places where historic, cultural and natural resources combine to form nationally important landscapes.
Home to some of the most influential crossroads of Alaska's history, Kenai Mountains-Turnagain Arm National Heritage Area offers historic, cultural, scenic and outdoor recreational opportunities for those who venture to the Last Frontier. Explore mountains, lakes, rivers, glaciers and fjords in an area comprised of north-south road, rail and trail corridors from Bird to Seward as well as Girdwood, Portage and Moose Pass. There's also plenty to discover in Cooper Landing, Whittier and the wild waters of Prince William Sound. The area offers a wealth of wildlife watching, history and nature tours, hiking, biking, fishing and backcountry options.
For more: https://www.travelalaska.com
KMTA National Heritage Area


Catch the buzz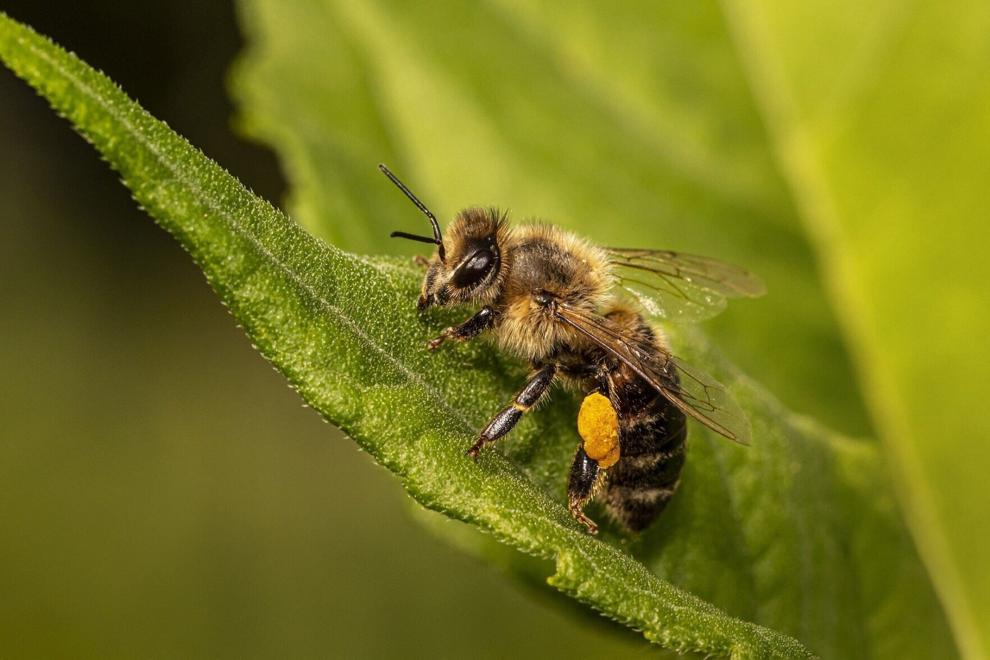 Discover the busy world of bees during a self-guided visit to this intriguing bee garden. Your family can safely learn about the importance of honeycomb, nectar, honey and pollen and why we need to preserve the bee population during a visit to the West Seattle Bee Garden. Take time to walk through the adjacent park and talk about plants and their role in the pollination process. Ask about their annual festival, which includes activities for kids, music and enhanced educational programs.
For more: http://www.westseattlebeegarden.com/visit.html
Pixabay


Get local news delivered to your inbox!
Subscribe to our Daily Headlines newsletter.