CHICAGO — Illinois governors appointing Champaign-Urbana locals to serve on the University of Illinois Board of Trustees is never a given.
Jakobsson
Yet for the last four years, two members of the UI's governing body have hailed from Champaign County: Christie Clinic physician Stuart King, appointed by Republican Gov. Bruce Rauner in 2017, and former state Rep. Naomi Jakobsson, picked by Democratic Gov. JB Pritzker in 2019.
Both will be honored with resolutions at today's trustees meeting in Chicago.
"Unequivocally, Naomi is one of the kindest human beings I've met in my entire life," King told The News-Gazette. "It's been an absolute pleasure to get to know her, to hear her opinions and to work with her."
As King continues his career as a pain management specialist at Christie Clinic, he plans to put university issues on the back burner unless called upon for assistance.
"I don't feel it's the role for an ex-trustee any more than an ex-president or ex-anything to be the voice of criticism or to try to continue to have any influence," King said Wednesday. "If there's an opportunity to be helpful, I would be helpful, but as a former trustee, I think it's important to remember that the next set of leaders have the responsibility now."
King was the first Champaign-Urbana appointee to the board since Marjorie Sodemann, who served from 2001 to 2006. Before her, it was Dave Downey, the Champaign businessman and basketball great chosen by Gov. Jim Edgar in 1991.
A graduate of Central High School ('84), Parkland College ('87) and the UI ('90), King earned his MD from the UI College of Medicine's Urbana regional campus, later teaching there as clinical associate professor of surgery and serving as his interim dean for academic affairs.
King said his Champaign bringing up and career informed his board decisions "both consciously and unconsciously."
"I was able to bring that experience to the other trustees, to help them understand the perceptions of the community, and the perceptions of the faculty," he said.
Jakobsson, born in Somerville, NJ, found her education and career in CU, obtaining her bachelor's and master's degrees from the UI before teaching English as a second language in the Urbana school district from 1979 to 1984.
She went on to serve in a bevy of local offices and organizations, as Champaign County Recorder of Deeds, director of A Woman's Fund domestic violence shelter and director of the University YMCA and YWCA.
Jakobsson, a Democrat, was elected to the Illinois House of Representatives in 2003, representing CU District 103 until 2015.
The UI's board of trustees is bipartisan: No more than five appointees can come from any one political party.
"I was reassured to see that though everyone was appointed by governors, there was very little political division," said King, a Republican. "Everyone was focused on the good of the university."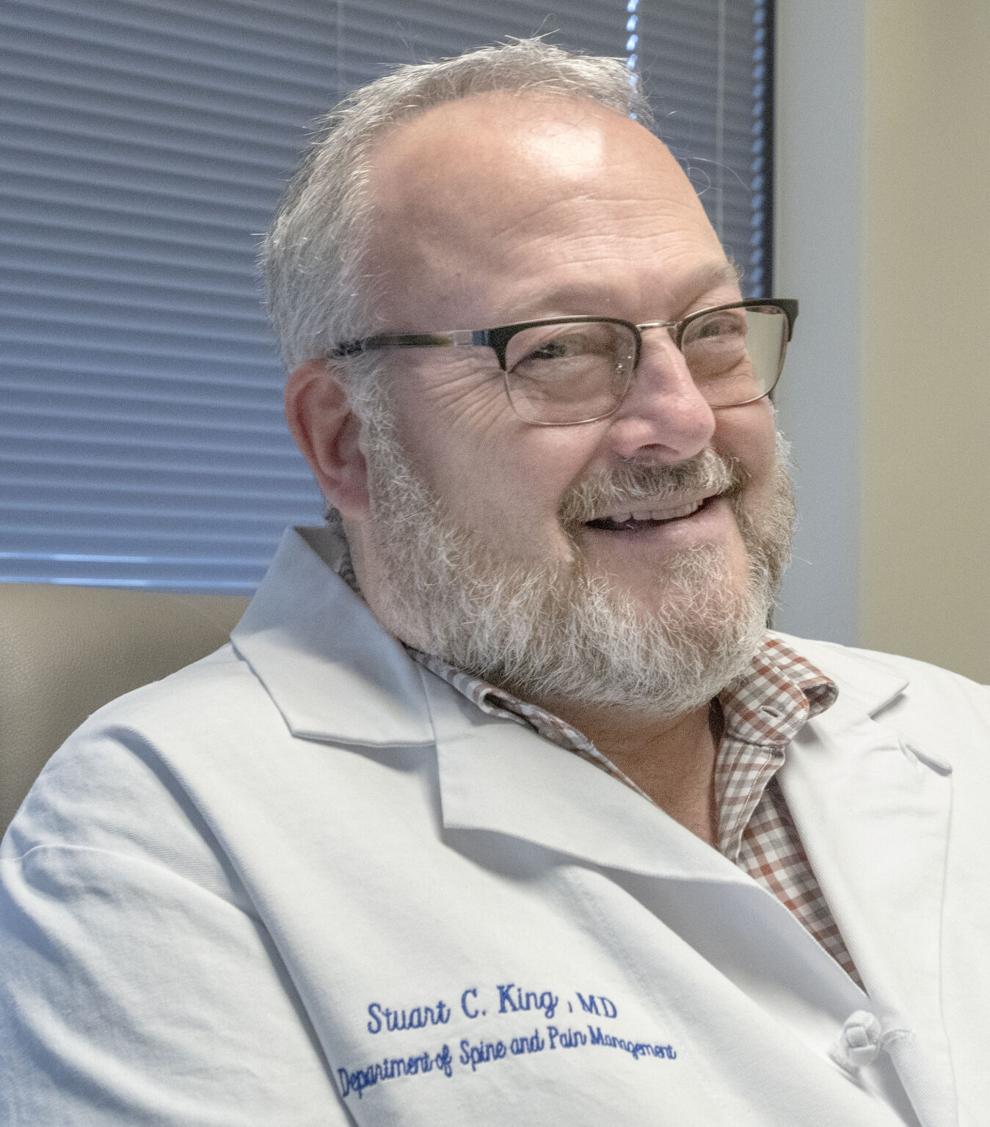 dr Stuart King

Robin Scholz/The News-Gazette

In nearly six years as a trustee, King had to relinquish his teaching roles at the university. But he found a throughline chairing the University Healthcare System Committee, which oversees the UI's Hospital system and clinics in the Chicago area.
Seeing the Carle Illinois College of Medicine come to fruition was a big moment for King, who was an early supporter of the engineering-focused medical school.
"I honestly think this new intersection of engineering and medicine will save lives in a way that society has never seen before, but we have to make sure it sees its full potential, and I think everybody's pursuing that," King said.
As for his proudest moments on the board, it's hard for anything to beat out the university's quick response to the COVID-19 pandemic, King said.
Watching the "huge, mammoth machine called the University of Illinois pivot on a dime when a pandemic started," inventing tests, 3D-printable ventilators and participating in vaccine trials while anticipating the "innumerable what-ifs" of bringing students back was "really impressive," he said.
"It's not easy to turn a big ship on a dime and get all hands on deck," King said.
For his eventual successor on the board, King offered an assurance about the trustees — "everybody's sincere, and that's important" — and a word of advice.
"It's important to realize the freedom of dialogue without anyone feeling oppressed or feeling marginalized is important for any successful academic institution," King said. "For people to have a specific debate, everybody's opinion has to be legitimately heard and considered, and that's a very important thing. Even those who are favored or unfavored have to be welcomed to be heard.
"The trustees need to continue to encourage a culture of diversity of perspective."