CBS News Chicago
live
CHICAGO (CBS) – The University of Illinois Board of Trustees approved what the school called a "modest" tuition increase for in-state freshman who will start school next fall at the Urbana-Champaign and Chicago campuses.
Incoming freshman from Illinois will see a 1.9% increase in their tuition, the school said in news release.
Under state law, in-state undergraduate students already enrolled at both campuses will not see their tuition increase. Tuition at the University of Illinois at Springfield will remain the same.
With the increase, the base in-state tuition for undergraduates starting next school year at the Urbana-Champaign campus will increase to $12,712 a year, a $238 increase.
The base in-state tuition for undergraduates starting next year at the Chicago campus will be $11,178 a year, a $208 increase.
For most out-of-state and international freshmen starting next fall at the Urbana-Champaign or Chicago campuses, tuition will also rise between 2.2% and 2.5%.
The board also approved fee and housing rate increases for the 2023-2024 academic year.
The school said its enrollment in its three-school system hit a record high for the 10th consecutive year reaching 94,861 students last fall. In-state students make up 79% of all undergraduates.
CBS Chicago team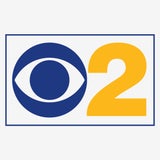 Thanks for reading CBS NEWS.
Create your free account or log in
for more features.