BLOOMINGTON — State Farm retirees won't see their donations or volunteer hours give as much of a boost to local nonprofits this year, after a company decision to alter its programs.
As of Jan. 1, State Farm discontinued the Good Neighbor Grant program and the Matching Gift programs for the company's retirees. The Good Neighbor Grant program awarded $500 grants to nonprofit organizations where employees and retirees volunteered at least 40 hours per year, and the Matching Gift program matched employees' and retirees' charitable contributions to qualified nonprofit organizations, schools and universities up to $4,500 a year.
These programs remain available for the Bloomington-based insurance giant's current employees, but not retirees.
"It's just a major disappointment in the company," said Ray Johnson, a Bloomington resident who retired from State Farm 11 years ago. "It's embarrassing that State Farm was known for its philanthropy and contribution to the community and now they've turned their backs. … Now it seems like the only thing they want to be known for is putting their names on sports arenas."
In a statement, State Farm spokesman Chris Pilcic told The Pantagraph the insurance company evaluated its philanthropic giving strategy in 2022, which had resulted in $60 million given each year.
"As a result of our findings and the environment we operate in, we will adjust State Farm charitable giving and volunteerism to focus areas that more strongly align to our brand and our business. We continue to be committed to the same level of philanthropic giving," he wrote.
Johnson said he was skeptical of the company's claim to be committed to the "same level" of giving.
"By knocking (retirees) out … they're literally cutting in half the amount of support that the community can expect," he said.
The 100-year-old company declined to answer questions regarding the programs' age and financial impact.
Barb Haab, who also lives in Bloomington and retired in 2008, said she was "just very, very disappointed" in State Farm's decision.
She used the Matching Gift program to boost her donations locally as well as making contributions to organizations near her winter home in Florida, with some contributions going to organizations helping global efforts.
Haab
"State Farm has always been a good neighbor," she said, using the insurer's longtime slogan. "… This really impacts our local nonprofits that do so much good work in the community."
Habitat for Humanity of McLean County is estimated to be down $10,000 per year with the retirees no longer eligible for State Farm's programs, said Roger Scott, executive director of the local Habitat.
"Less quantifiable will be the impact to the retirees who have a sense of pride in being able to help these agencies and the people they serve by putting in their hours, knowing that their efforts lead to very much needed additional funds from these Good Neighbor Grants," Scott said, a thought that was echoed by retirees.
He noted that he and the Habitat team are grateful for the matching donations received from current State Farm employees.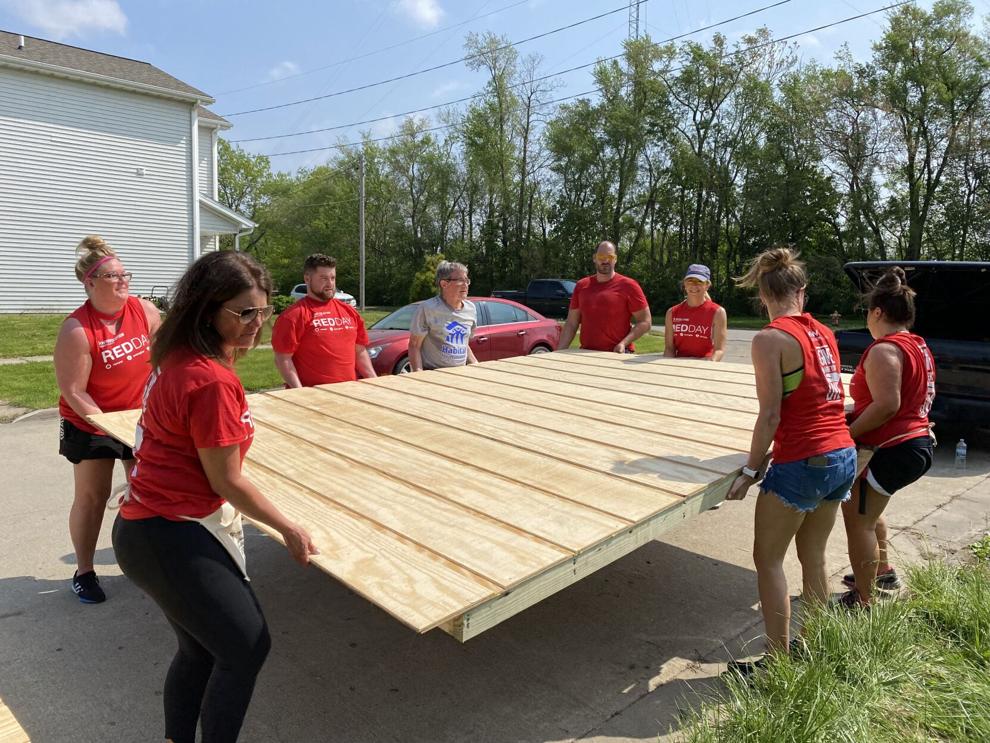 John Hollister, center, a member of the Habitat for Humanity of McLean County board of directors, works with volunteers to build sheds during Keller Williams' annual day of service. Also pictured are, from left: Stacey Jewett, Ashley Brownfield, Taylor Jewett, Ron Briscoe, Milissa Ommen, Kri Brownfield and Megan Sargent. Briscoe and Ommen are loan specialists with Flagstar Bank; the remaining volunteers are affiliated with Keller Williams. 


PROVIDED PHOTO


The volunteer hours spent by a group of retirees known as the "Retired Crew" have been helpful over the years, too, Scott said.
The ParkLands Foundation was another nonprofit mentioned by retirees as a place they volunteer and donate. Frank Sanders, president of the foundation, said it was "unfortunate" that the programs are discontinued for retirees, having seen them benefit the foundation and the community.
The programs gave retirees "the ability to give both time and financial support to nonprofits in our region. … Because ParkLands always has improvements to be made to our preserves, both the time provided and financial support are valuable to us," he wrote in an email.
Sanders also noted the State Farm programs were valuable for retirees in giving them an opportunity to be social and remain active and was "an excellent opportunity for State Farm to match their retirees' efforts in their own backyard.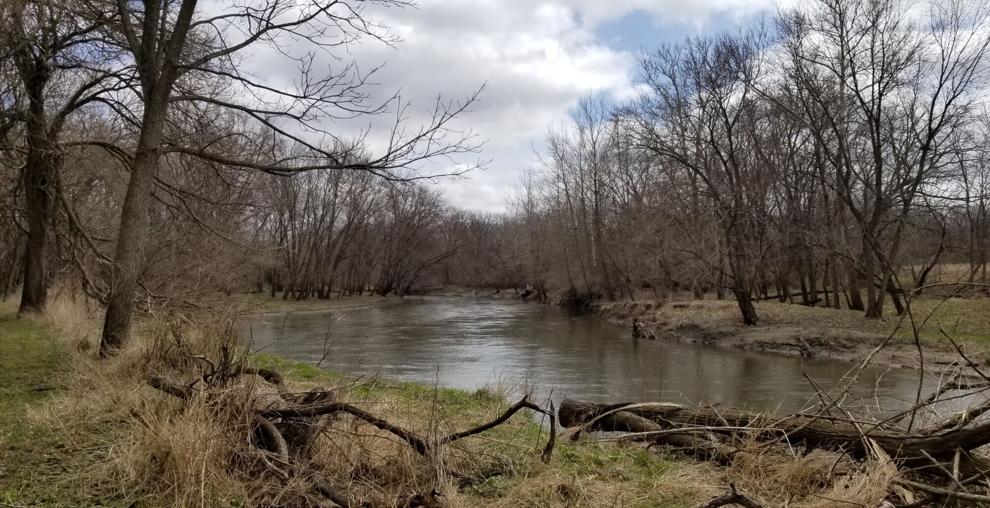 The Mackinaw River flows along the ParkLands Foundation's Hayes Woods Preserve. The site includes three-quarters of a mile of river frontage.


LENORE SOBOTA, FOR THE PANTAGRAPH


"We, of course, will continue to welcome current State Farm employees and their retirees to our organization. They are a major part of what makes ParkLands Foundation a great natural resource," he wrote. "Many of our volunteers, members and Board members are State Farm retirees and we would be very pleased if the retiree matching program is reinstated in the future."
Gail Dobbins, managing director at Heartland Theatre, said the loss of retirees using the Matching Gift program is significant, as the organization will now have to find a way to replace that income or cut back.
"It's thousands of dollars," she said, estimating the programs funded up to 10% of the theater's annual budget. "That's the cost of mounting a show, a whole show. … I think about those bigger organizations, even Community Players (Theatre), that have big musicals and big casts and a big staff, and I think that's really going to impact them."
Dobbins said the Good Neighbor Grant has been "a wonderful way to motivate the community to volunteer," and the Matching Gift program "a wonderful way to get people to donate when they know their $50 will become $100.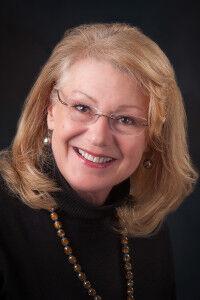 Dobbins


Barbara Adelman


"We've always felt so fortunate that they did this, such a wonderful, wonderful program," she said. "To see it go away (for retirees) is kind of heartbreaking. We should never have counted on it, but you do."
Michael Brown, executive director of the Ecology Action Center, said it was difficult to know the full impact of State Farm's decision, but "this has been a very beneficial program for the Ecology Action Center and our community as a whole."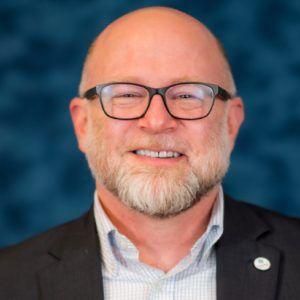 Brown
The Illinois Shakespeare Festival put on by Illinois State University was also among the recipients named by retirees.
"We understand that charitable giving trends and practices can change over time for a variety of reasons," said Eric Jome, a spokesman for the university. "Illinois State is always exploring avenues to maintain and expand private and corporate support for university-related programs and activities."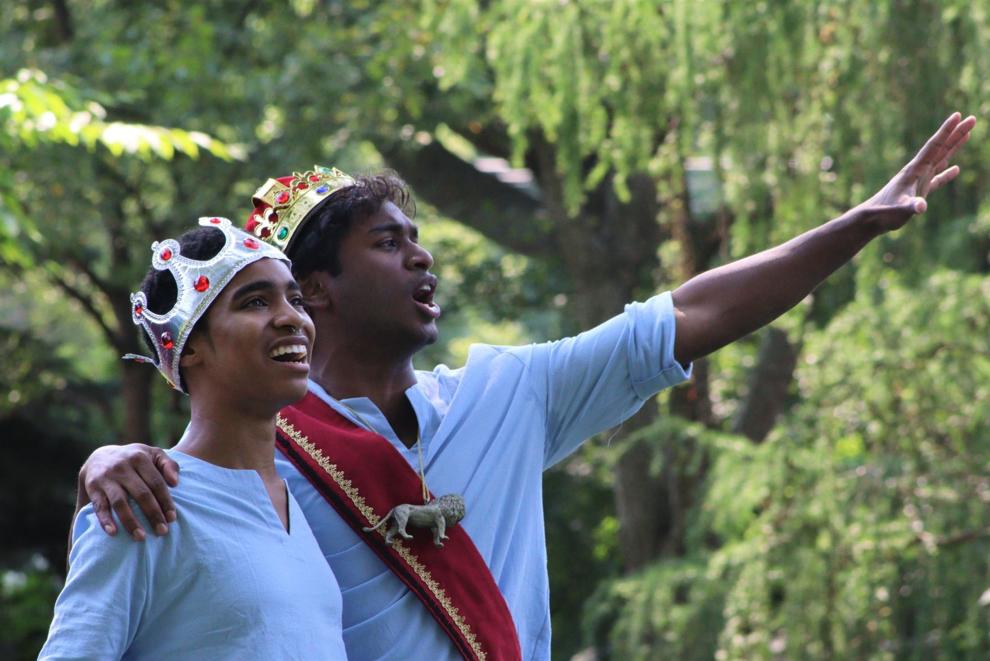 Haven Crawley, left, who plays Polixenes, and Ben Mathew, who plays King Leo, act out a scene from the Illinois Shakespeare Festival adapted play, "A Summer's Winter Tale," at Ewing Cultural Center. 
Sierra Henry
Haab said she wished retirees would have been given some explanation for the decision.
Pilcic said retirees were notified of the change — "a refocusing of our philanthropic efforts" — in November.
In his statement, Pilcic also said State Farm's focus on safety, education and community development has helped to make "significant investments in higher education, disaster preparedness and recovery, and we've strengthened communities thanks to employee and agent involvement.
"We believe that refining our focus will enable us to move towards fewer, bigger and stronger relationships that directly align with our mission," he wrote. "As we move into the new year, we will have more information to share with our agents, employees, and external relationships. We will also continue to evolve our strategy and processes to better serve our mission and customers."
Since the announcement to retirees, at least four letters to the editor have been penned for The Pantagraph by retirees and community members condemning State Farm's decision.
Among them, State Farm retiree Stanley Geison of Bloomington wrote that he was disappointed and saddened by the move, which he said directly affects those in the community most in need of support from the nonprofits.
"It is hard to understand what the drivers for this decision might be, in light of announcements in recent years of record profits being earned by State Farm," he wrote.
This change "seems like an unfortunate departure from (the 'Good Neighbor') philosophy," Geison wrote. "I can only hope that future company leaders will see the wisdom in reinstating these programs so important to those in need in our community and in communities across the U.S."
Jim Stahly of Normal, another retiree, wrote: "For the nation's largest insurer to celebrate its 100th birthday by ditching community assets across the country is unconscionable. I'm left to explain to my non-profits why they no longer qualify. With billions spent on advertising and arenas, that's not possible."
Philip Corkill of Normal called this decision "a cheap lousy way to save a buck."

State Farm announces IT outsourcing; unknown number of employees affected
State Farm did not provide a financial reason for the decision to remove retirees' eligibility to these programs. However, it comes as CEO Michael Tipsord said last month that 2022 was the "largest auto underwriting loss in the 100-year history of our company," as reported by the Insurance Journal. 
The company recorded a net underwriting loss of $4.6 billion in auto claims in the third quarter of 2022, according to S&P Global. 
Since 2018, State Farm's nationwide workforce has dropped from nearly 70,000 to about 53,500, according to 2022 Fortune data. That decrease included about 890 non-management analyst positions cut in Bloomington in 2018.
And on Thursday, State Farm announced it will outsource information technology services to an India-based company this year. The insurer declined to say how many employees will be affected, noting that many would be offered roles with the new company, but acknowledged that the move would lead to job losses. 
However, in August 2021, State Farm announced plans to hire more than 2,500 full-time employees, with more than 700 of those at the headquarters in Bloomington. And in January 2022, the company said it was looking to hire more than 3,400 employees based in Bloomington, Dallas, Phoenix and Atlanta.
At the end of 2021, State Farm reported growth in its net worth, finishing the year at $143.2 billion, up from $126.1 billion in 2020. 
Speaking at the forum last month, Tipsord declined to detail State Farm's plan moving forward, but he said the insurer is "built to withstand this volatility."
10 photos of the downtown State Farm building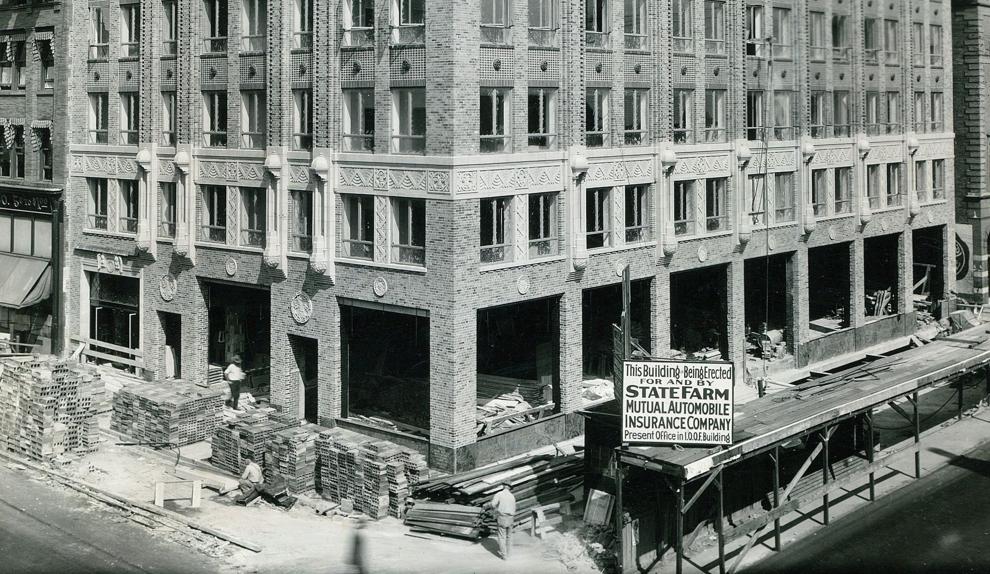 Workers completed first-floor brickwork and windows in the State Farm Insurance Building in downtown in 1929. State Farm announced that the building will be demolished after a sale fell through.


PANTAGRAPH FILE PHOTO


The State Farm Insurance Company's downtown office building towers over downtown Bloomington in 1935.


PANTAGRAPH FILE PHOTO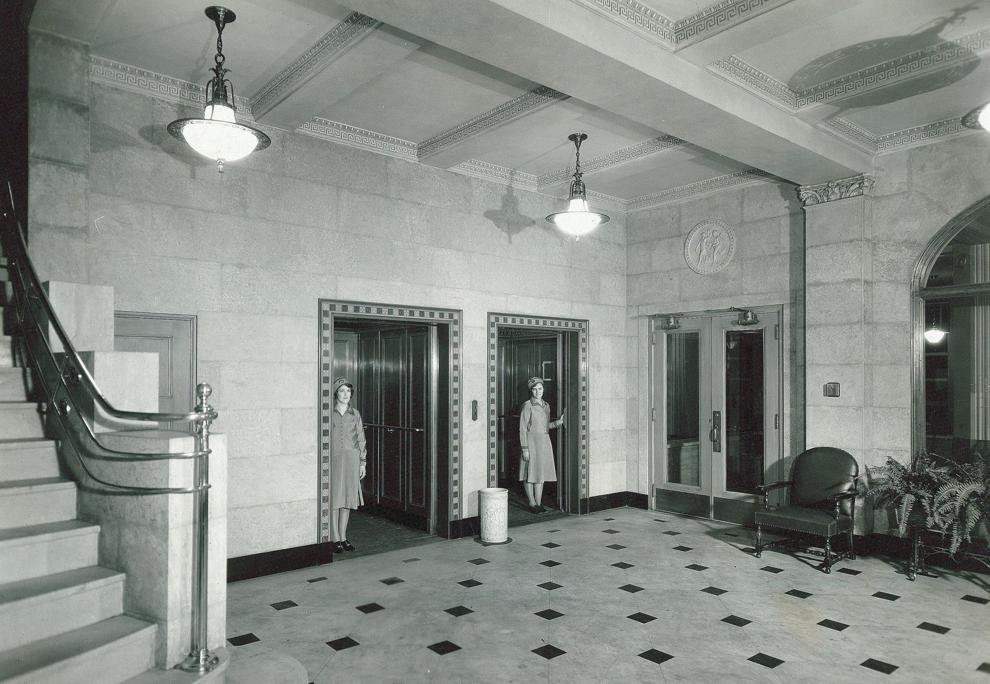 The lobby of the State Farm Insurance Building in downtown Bloomington included elevator operators in 1930.


PANTAGRAPH FILE PHOTO


Office workers typed and filed paperwork in an upper floor of the State Farm Insurance Building in downtown Bloomington in 1930.


PANTAGRAPH FILE PHOTO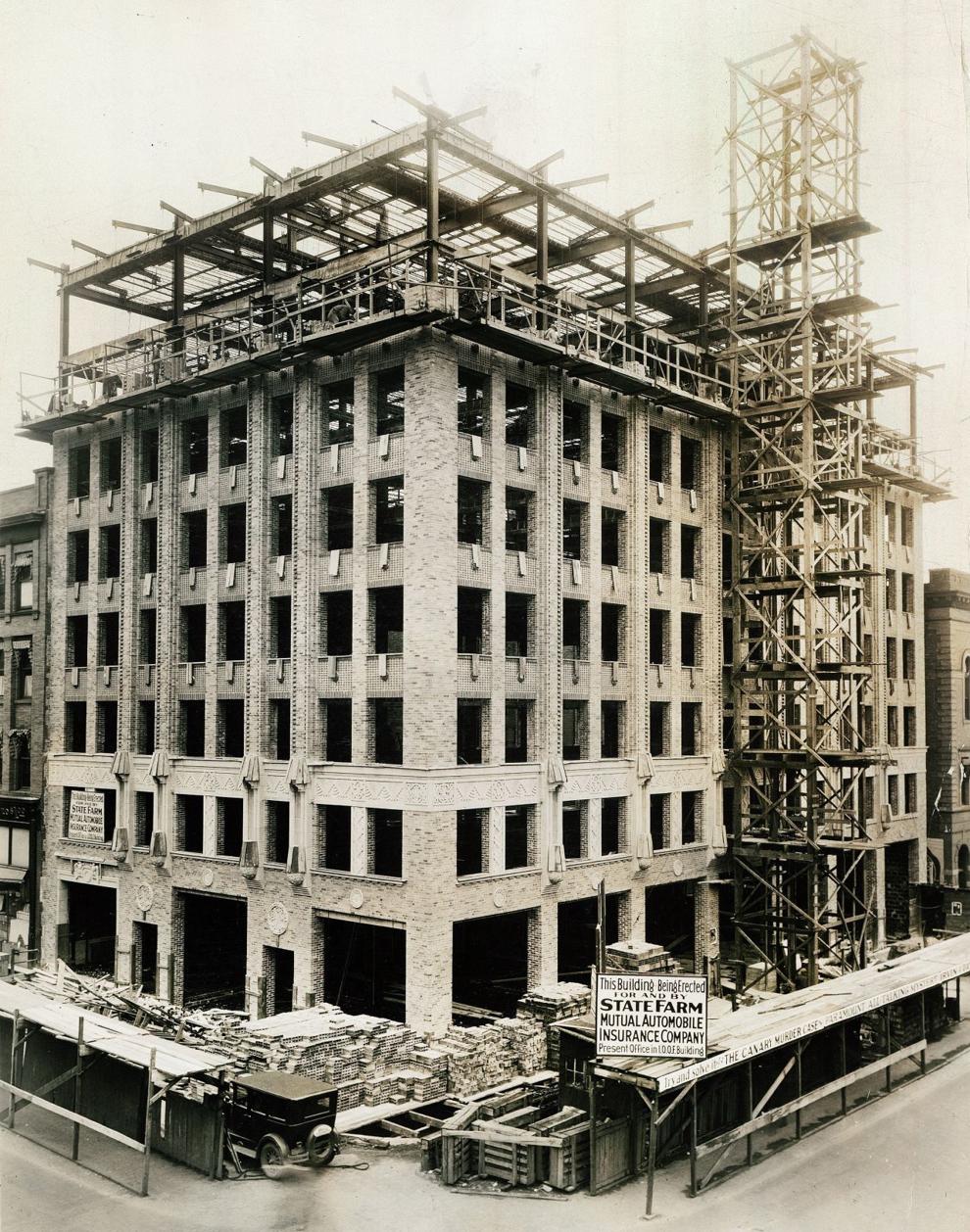 Construction of the State Farm Insurance Building in downtown Bloomington was close to completion in 1929.


PANTAGRAPH FILE PHOTO


Workers climbed on the roof of the State Farm Insurance Building in downtown Bloomington about 1929.


PANTAGRAPH FILE PHOTO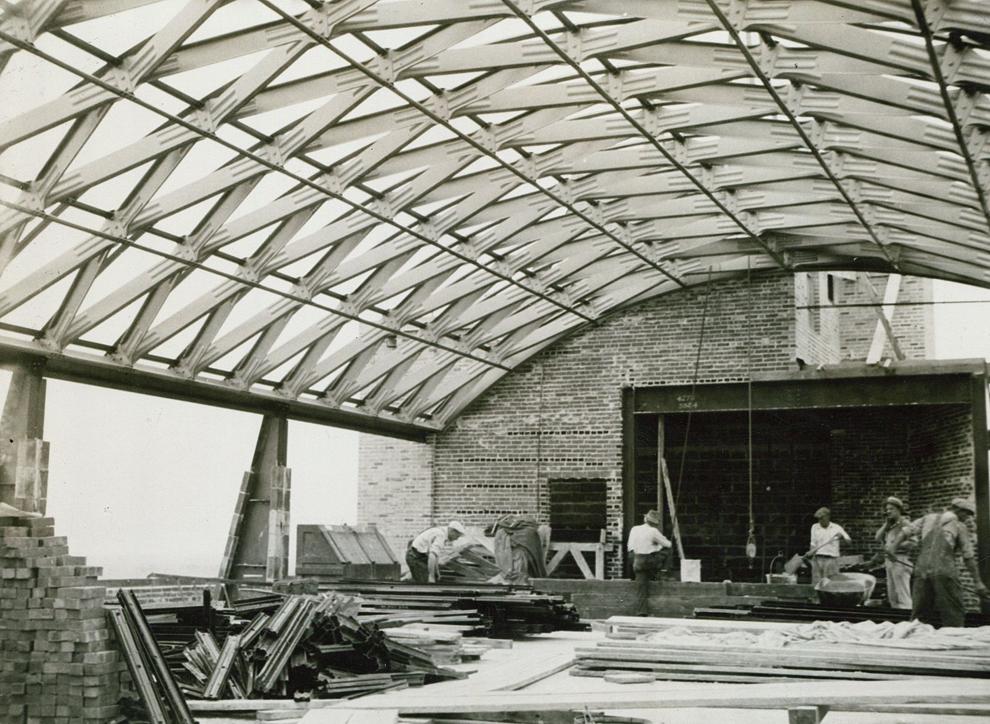 Construction of the top floor of the State Farm Insurance Building in downtown Bloomington neared completion in 1929.


PANTAGRAPH FILE PHOTO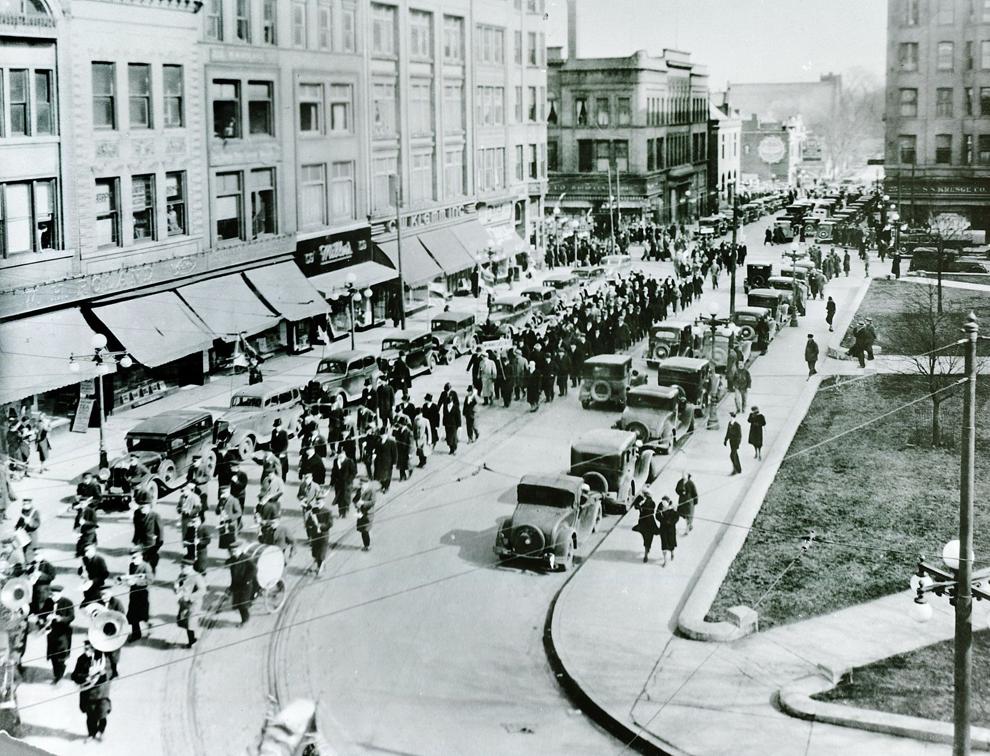 Insurance agents march through downtown Bloomington during a parade that swept to the State Farm Insurance Building in 1935.


PANTAGRAPH FILE PHOTO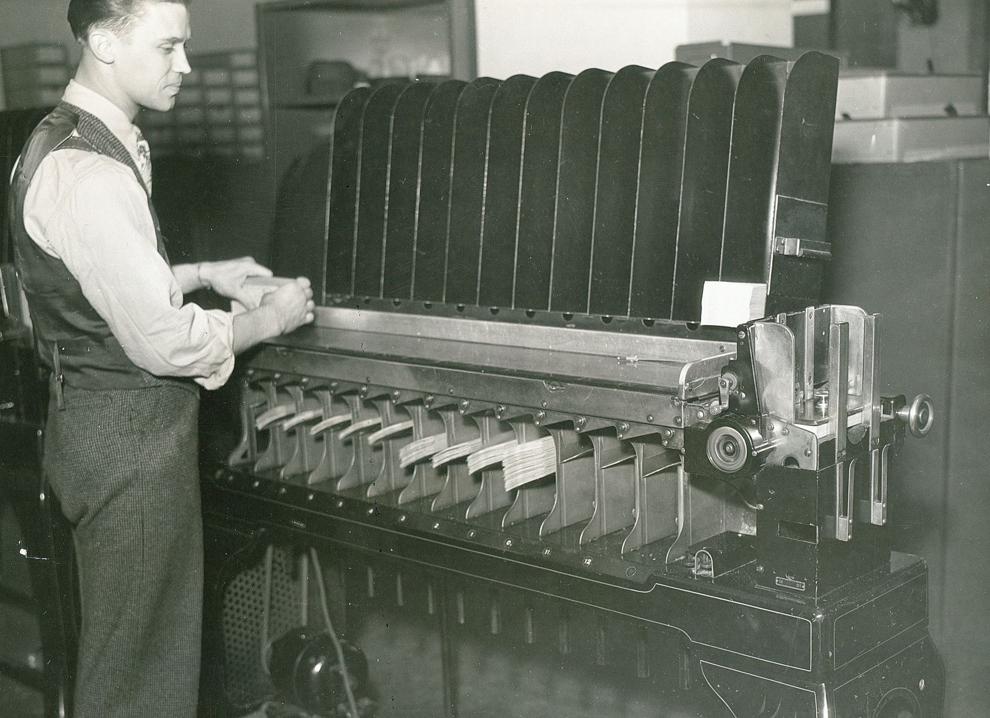 A book keeping machine at State Farm Insurance in downtown Bloomington was all the rage in the 1930s.


PANTAGRAPH FILE PHOTO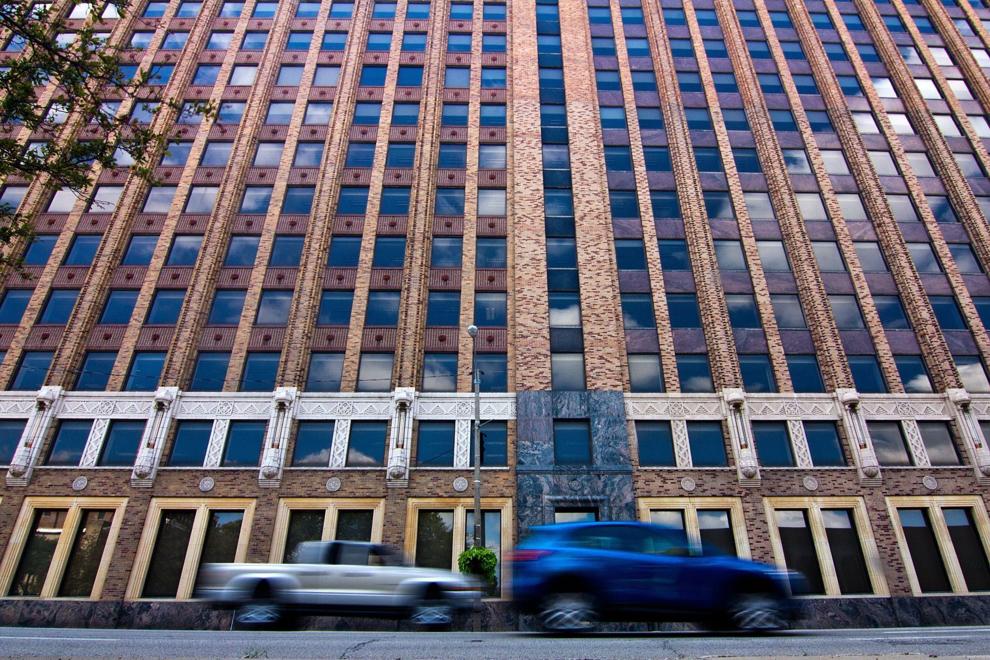 Traffic passes the former State Farm headquarters building Thursday, July 18, 2019, on North East Street in downtown Bloomington.


LEWIS MARIEN, PANTAGRAPH FILE PHOTO


Contact Kelsey Watznauer at (309) 820-3254. Follow her on Twitter: @kwatznauer.
"It's embarrassing that State Farm was known for its philanthropy and contribution to the community and now they've turned their backs." 
— Ray Johnson, State Farm retiree 
Quote
The business news you need
Get the latest local business news delivered FREE to your inbox weekly.