It was the racist voicemail heard around the world.
KSDK anchor Michelle Li shared a viewer's message on social media, ended up going viral and used that moment to launch something greater than she could have imagined.
It all started as a passing comment she made on air during a New Year's Day shift. Li talked about the traditional foods eaten on the holiday to bring good luck, such black-eyed peas, greens and pork. At the end of the segment, she added, "I ate dumpling soup; that's what a lot of Koreans do."
A couple of hours after the segment aired, Li got a call from a female viewer who left a long, rambling voicemail message criticizing her for being "very Asian." She told Li to "keep her Korean to herself."
Instead, Li shared it with everyone.
Rural Missouri roots
Li was born in South Korea. She arrived in America at 7 months old when her white parents, who lived in Brookfield, Missouri, adopted her. Brookfield is a town of about 4,000 people in the northern part of the state.
People are also reading…
Her family moved to a house outside of Pleasant Hill, Mo., then a rural town 30 minutes south of Kansas City, when she started first grade.
Her father worked as a laborer in construction. Her mom handled accounts for an insurance company. Li grew up an only child in a family that loved to hunt and fish.
"I definitely grew up country," she said, with a laugh. And while she enjoyed her childhood and was popular in high school, she also struggled to feel truly accepted.
KSDK news anchor Michelle Li, hosts a book event in May at the St. Louis County Library for author David Yoon, right, whose novel, "A City of Orange," just published. The event was co-sponsored by Li's Very Asian Foundation.


Hillary Levin


Growing up Asian American in rural Missouri in the '80s and '90s had its challenges.
"There were a lot of things that happened that shaped my personality and also motivated me to leave that town and not come back," she said.
On her first day of kindergarten in Oklahoma, before they moved to the Pleasant Hill area, a classmate pulled back his eyes while looking at her. In that moment, she realized what it meant to be different.
When the 1987 movie "Full Metal Jacket" came out, her classmates threw money at her and said "Love you long time," imitating the Vietnamese sex worker portrayed in the film.
She regularly heard racial and ethnic slurs from kids in the community.
"I felt like I was fighting for my life in junior high," she said. One time, a girl followed her home and kept asking, 'What kind of rice do you want?" The bully threatened to beat her up, and they got into a fight. Li was terrified.
She remembers how she was treated by adults when she started standing up for herself.
In seventh grade, a boy called her racial slurs. She told him to "F-off." Li was called into the principal's office. The principal told her she would get paddled if she behaved that way again.
"He doesn't get in trouble for calling me a gook and chink?" she asked her principal.
"No, because we don't allow cuss words, Michelle," he said.
Despite her straight As and loads of extracurricular activities, she didn't get accepted into the National Honor Society because of her "attitude."
"I didn't have a full sense of belonging, like I was an imposter of what a Missourian should be," Li said.
In high school, she dated a white boy for two years. He told her that his father didn't want them to date because he was worried they might end up married and have "half breeds."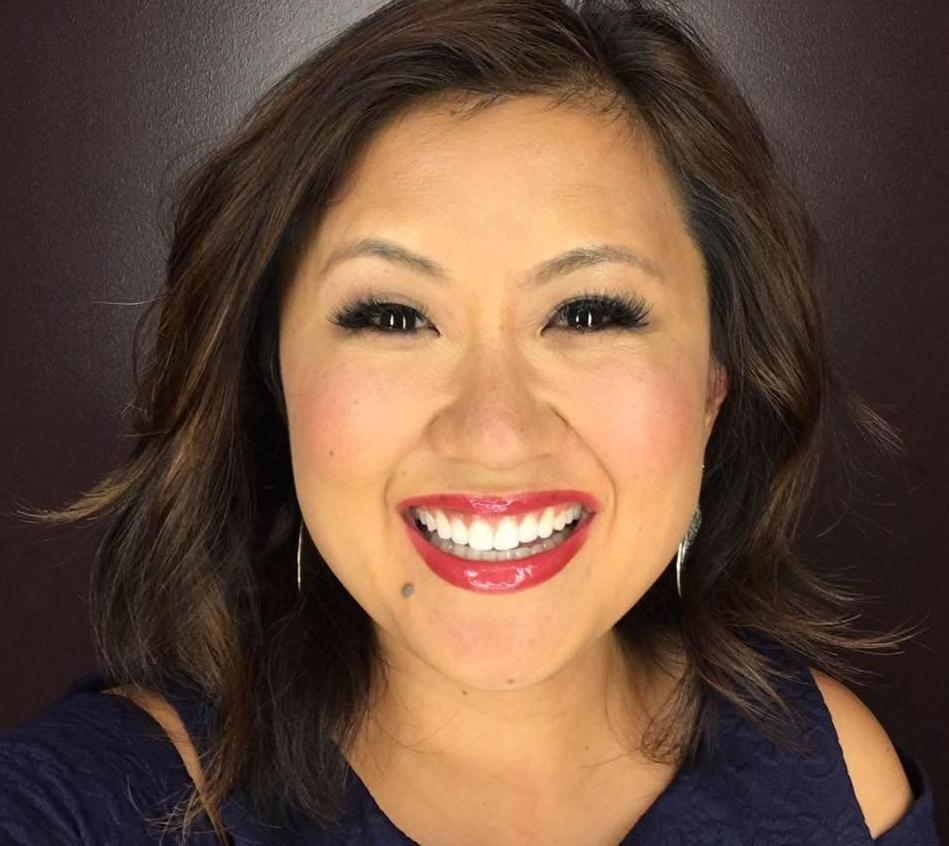 Michelle Li (Photo by KSDK)
By the time she graduated high school, Li was ready to leave.
"I didn't want to see anyone from Missouri ever again."
She got a scholarship to the University of Kansas and headed to Lawrence.
Finding her Korean family
Before leaving for college, she decided to visit Korea for the first time. When she arrived, she decided to go to the office that had arranged her adoption.
"Can I find my birth mom?" she asked the social worker. The worker told her to go back to America and do a search.
At 18 years old, Li was crushed. She prayed for God to help her move on from her disappointment.
Two days later, the social worker, who must have taken pity on her, called her and said they had located her birth mother. Li discovered she also had three sisters. They were all born a year and a half apart. Her birth father had been working far from home on a ship when she was born.
Her mother, likely overwhelmed while raising two toddlers alone, gave her up for adoption. She told her husband that their baby had died after birth.
Li's arrival in Korea complicated the family history.
"It took a long time for my birth family to even process it," she said. Li has gone back several times since that first meeting. People think that finding your biological family offers closure, but it opens up a lot more questions, Li said.
"That visit changed my life," she said.
She's become close to her biological sisters and helped one of them move to America.
Her biological parents came to the United States to visit and for her sister's wedding. Her mother has had a chance to meet her biological mom.
"It's been really beautiful," Li said. "Not easy, but beautiful."
A path to television
In college, Li took a reporting class and fell in love with it. She thought she might have better luck becoming a news producer, so she sent out two tapes — one for an on-air job and the other behind the scenes as a producer. People at stations that already had an Asian reporter flat-out told her not to bother applying.
Back then, there was only room for one Asian per station, she said.
She got her first on-air job in Wilmington, North Carolina. Li says she didn't have a conventional look for television.
"I definitely looked like a 14-year-old boy for the first six years of my life on TV," she said. There were occasional bigoted callers, like the one who objected to her covering a Memorial Day ceremony. But she thrived in her work. Her career path brought her to Springfield, Missouri, where she met her future husband, Jimmy, who grew up in St. Louis.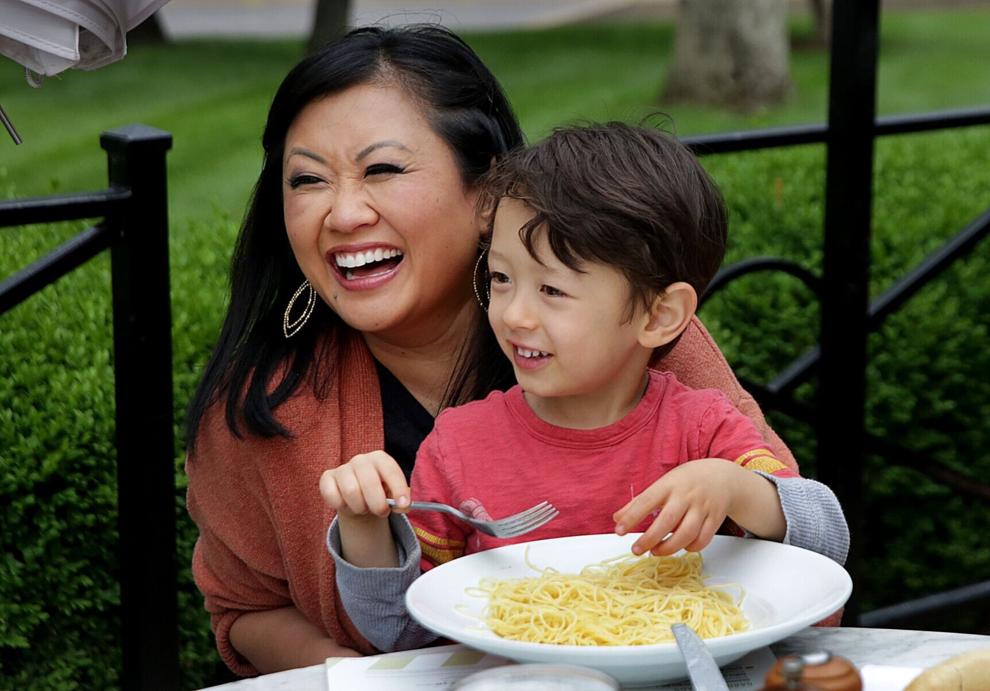 KSDK news anchor Michelle Li, with 3-year-old son, J.J., meets with members of her Very Asian Foundation group for dinner at a restaurant in Frontenac before going to the St. Louis County Library headquarters for a book event with author David Yoon. 


Hillary Levin


They headed back to North Carolina and then to Wisconsin, where he went back to school to become a software engineer. An anchor opportunity for Li took them to Seattle, her first large-market position.
Her career was moving in the right direction. Then, the pandemic hit.
Her morning news show was put on hiatus. The day care they used for their 1-year-old son closed indefinitely. And then, her mother died.
The rapid succession of setbacks and loss took a toll on her.
"It was just so heavy," Li said. Her father, who still lived in Missouri, would send his mail to his daughter in Seattle because he was so used to his wife handling the bills.
Li was constantly stressed with the demands of work and taking care of a baby and her aging father from afar.
Tegna, which owned the station in Seattle, showed an opening in St. Louis.
Things fell into place for her.
It was time for them to come home.
Going viral
So much had changed since Li had lived in Missouri. The state went from having voted for Barack Obama to deep red politically. She saw the change in many of her extended family members, too.
During the pandemic, she heard people calling the coronavirus "China virus" and "Kung flu."
She wasn't thinking about any of this during her New Year's Day shift, however. She had noticed two of her friends had posted on Instagram that they had made traditional Korean rice cake soup, tteokguk, for the holiday. She always did, too, so she included it in the list of ways people celebrate with special foods. When she checked her voicemail a couple of hours later, she heard the infamous message complaining about her being "very Asian."
It was the caller's tone that struck her.
She sounded young, like she could be Li's age, 42; — someone she might have grown up with.
But unlike in high school, she had a platform now to call out this behavior.
First she posted the message along with captions, which she had never used before, on Instagram. When she shared the same video on Twitter a few hours later, it blew up.
"By the next morning, I started getting terrified. I was really freaking out," she said. She wondered if she had gone too far and if she would lose her job.
Instead, the station supported her. Within a couple of days, "The Ellen Degeneres Show" reached out to her to do a taping. The Asian community in St. Louis rallied around her.
Alex Lee, the president of the Asian American Chamber of Commerce of St. Louis, checked in on her immediately. He asked her to think about how she wanted to use this moment.
"You've got this very unique moment in time when you have an amazing platform to do a lot of good on behalf of the Asian American community nationwide," he said.
Another TV news friend, KARE's Gia Vang, was already designing and selling merchandise with the Very Asian hashtag to raise money for the Asian American Journalists Association.
They sold 3,000 shirts in less than a week.
Li sensed the momentum called for something bigger. Lee encouraged her to form a nonprofit. She, Vang and Lee decided to take the plunge and started the Very Asian Foundation within a few weeks of her viral moment. They have been working on their bylaws and mission statement and have filed for their tax-exempt status.
"None of us has slept since January," Li said.
They used the $15,000 gift Ellen DeGeneres gave Li to hire a part-time executive director. They are planning a $20,000 gift to AAJA from their merchandise sales.
Books for libraries
The foundation launched its first project last month — the May book project showcases the rich culture of Asian American literature, which they feel is critically important given the current climate of divisiveness and racial discord.
"Asian American youth need to see themselves in books," said Soogi Hong, executive director of the Very Asian Foundation. "We want communities to be intentional about building and maintaining diverse libraries." Her hope is that one day all libraries are curated with thought and awareness so the foundation can write themselves out of this equation.
Ananya Shah, a rising high school senior in Champaign, Illinois, is part of the Asian American Civic Scholars, which tried to launch a similar book project two years ago, when she lived in the St. Louis area. That group emailed local schools and asked if they would be willing to buy more Asian American and Pacific Islander books for the library.
It didn't get much response.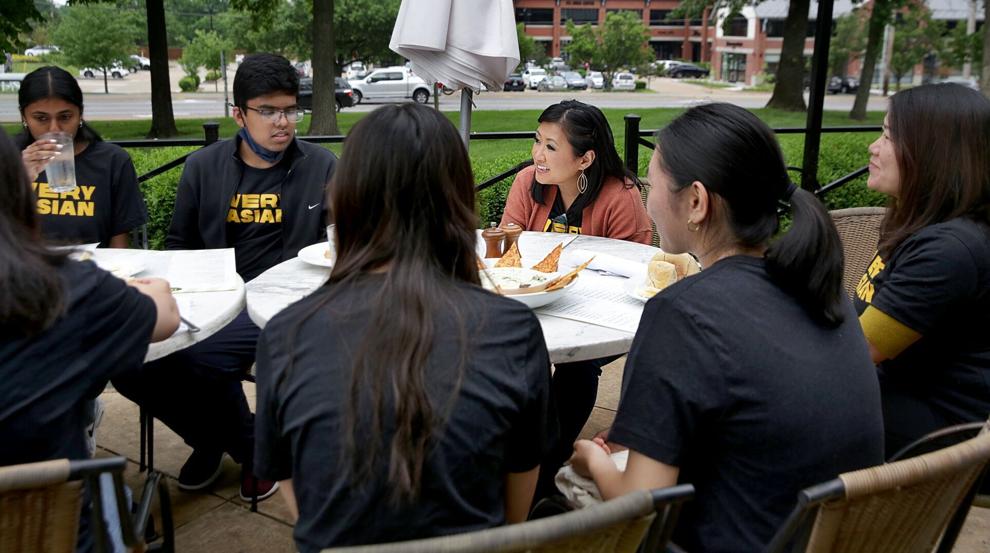 KSDK news anchor Michelle Li, center, meets with members of her Very Asian Foundation group for dinner.


Hillary Levin


"Thankfully, the Very Asian Foundation restarted this initiative with more funding and media attention," Shah said. The project "is providing AAPI kids a chance to see themselves in literature, which will help them feel more secure, safe and more welcome in society today," she said.
Li is thrilled that the first initiative has received such an enthusiastic response. She recently was promoted to anchor the morning show "Today in St. Louis."
She also eventually heard from the caller who left the voicemail that started this all. Li called the number from her caller ID and left a message to try to talk to her. After Li's commentary with her response aired on TV, the woman called her back.
She apologized, and Li accepted.
"Times have changed," Li said.
Note: Aisha Sultan is also a member of AAJA.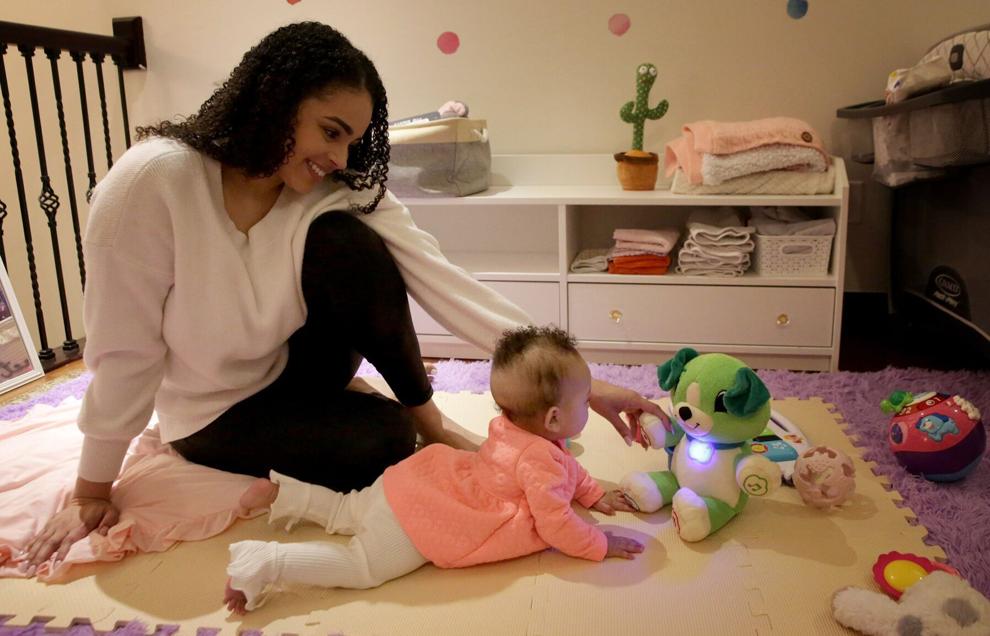 A life in TV news wasn't her original plan, but Samantha Jones discovered a passion for journalism and never looked back.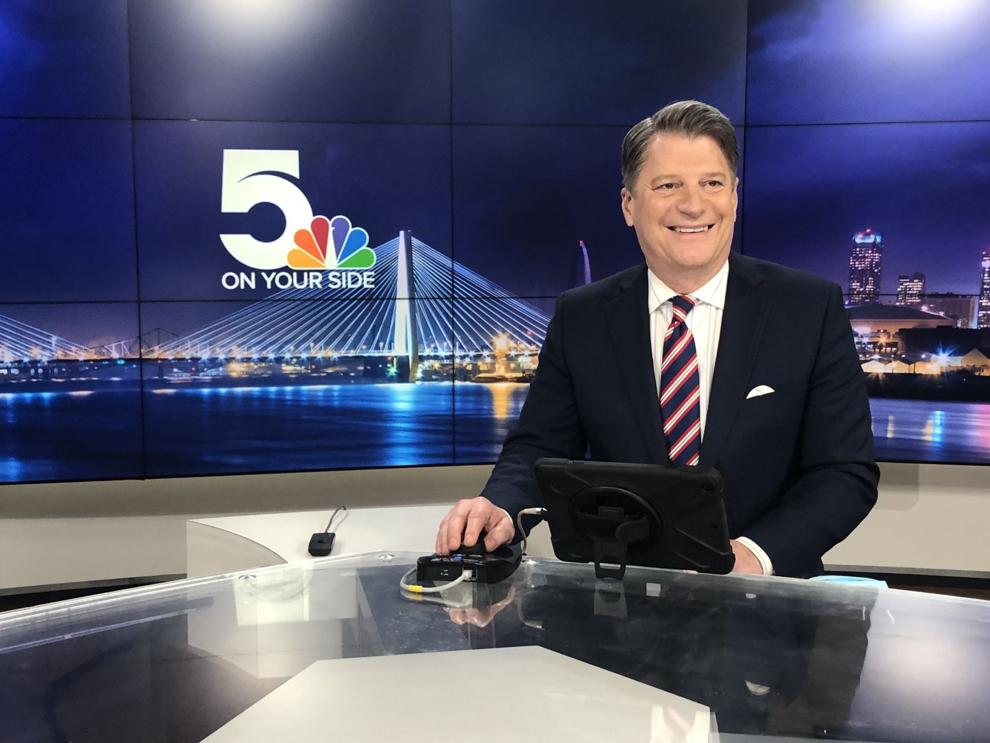 St. Louis news anchor emphasizes how fortunate he's been — not only with his family, which now includes two grandchildren — but also his work.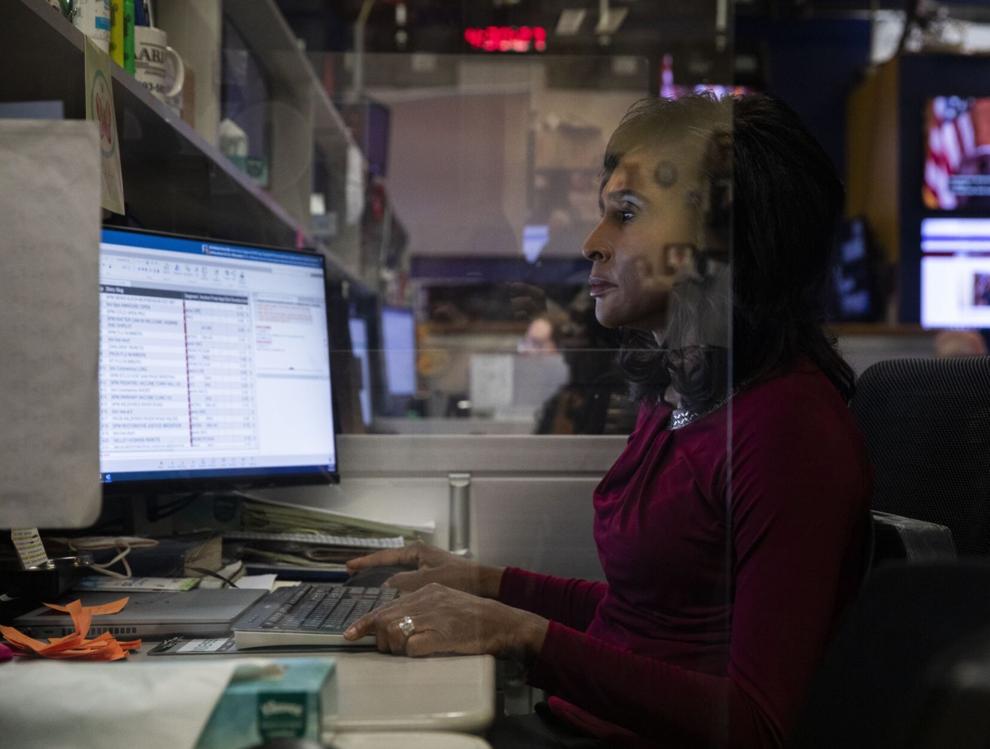 Having recently moved into the high-profile 6 p.m. anchor slot, Shirley Washington has goals and high standards.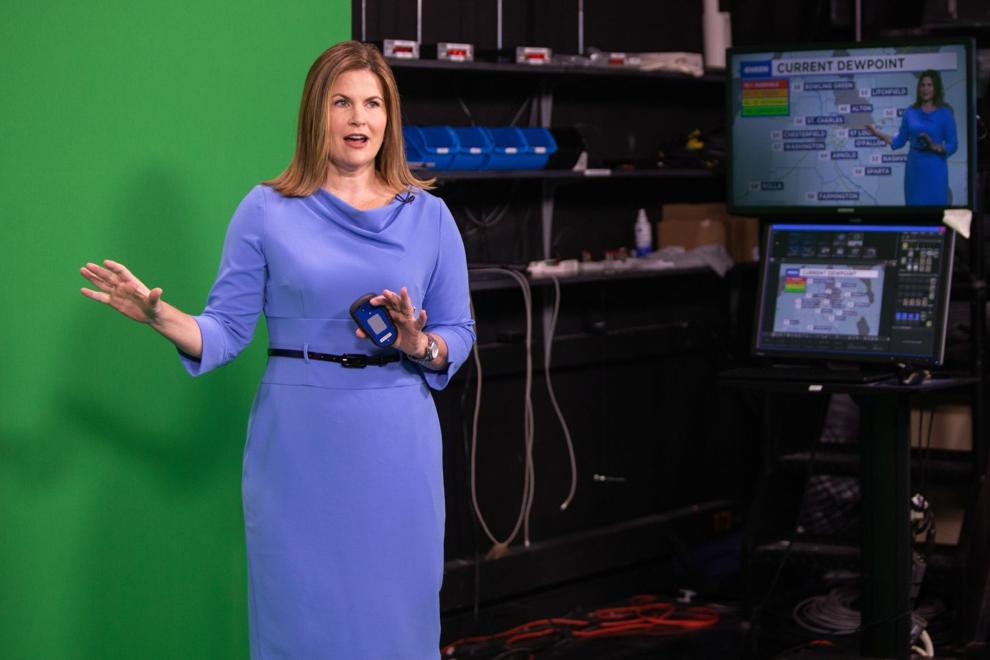 Cornett, 47, met a biological sister and her bio mother in her 20s but recently has made some stunning family discoveries.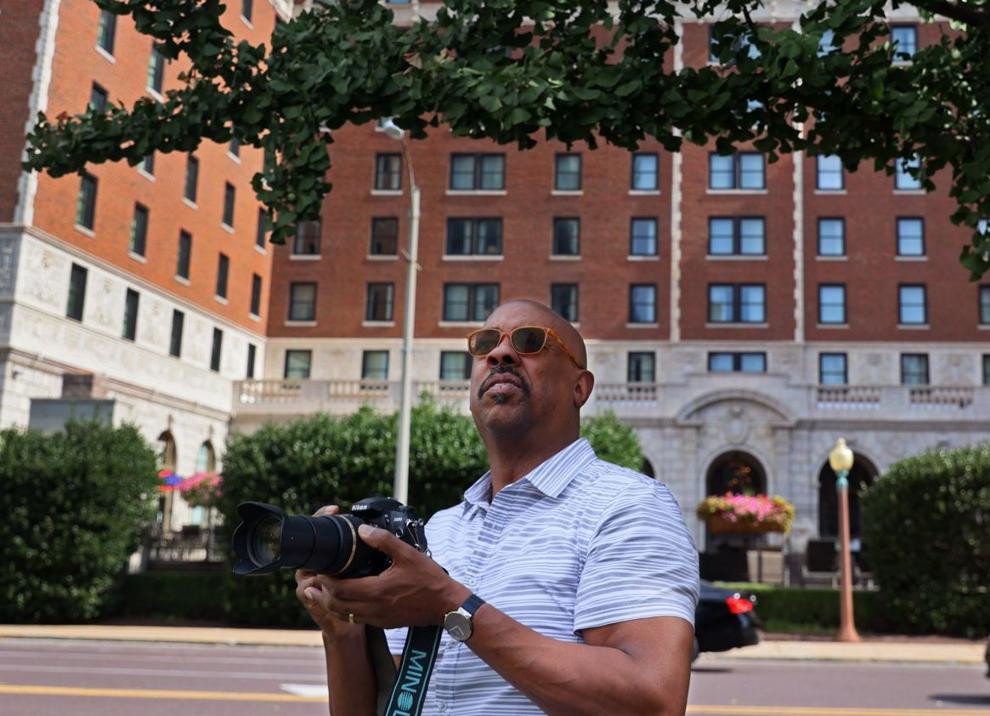 On March 4, Art Holliday, KSDK's longest-serving journalist, became the first Black news director in the station's 75-year history.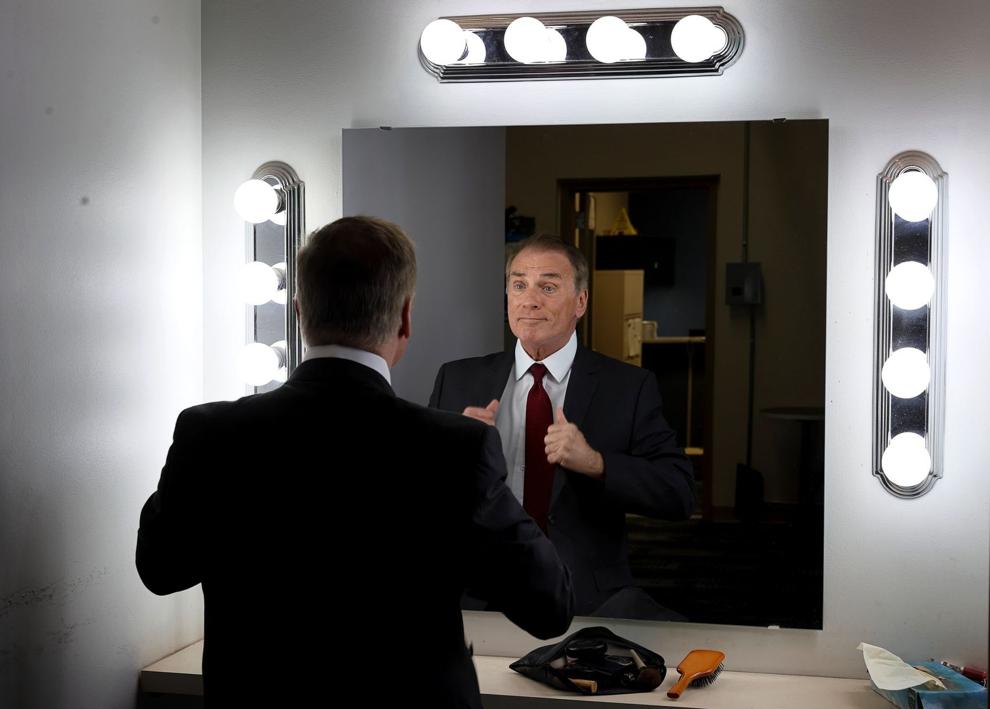 The longtime newsman has covered powerful politicians, popular celebrities and shocking disasters during his 50-year career. But some of the best stories are about himself.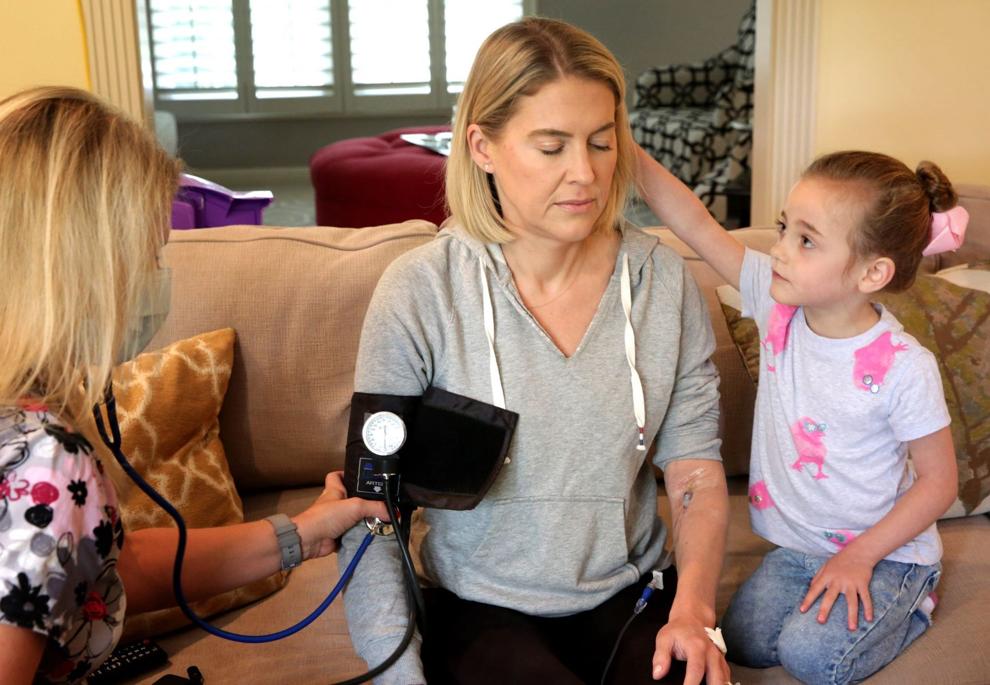 Allred's daughter was born three months premature. Then Allred underwent a transplant, which meant looser COVID-19 restrictions didn't apply to her.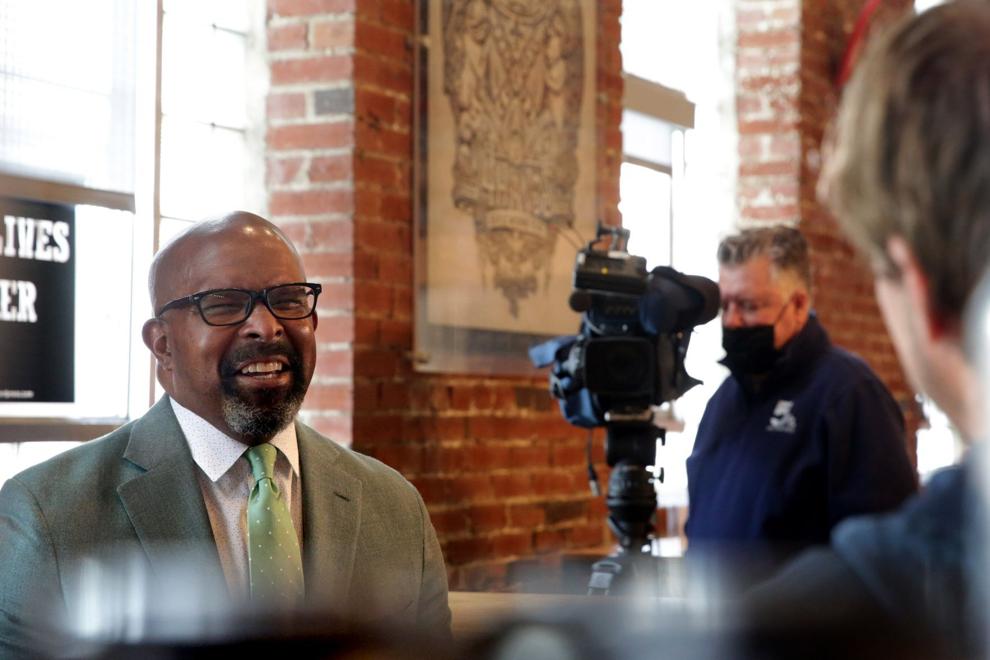 The KSDK morning anchor has been a fixture in St. Louis for 17 years. Here's the story of how he got here.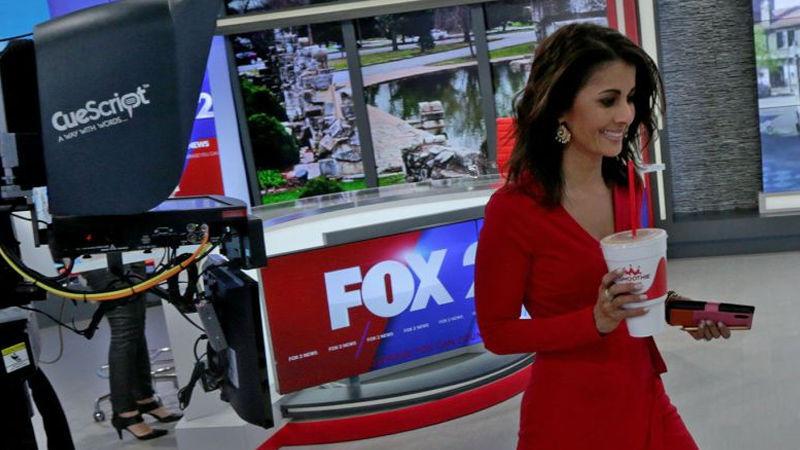 TV news anchor Jasmine Huda has made her career her own way.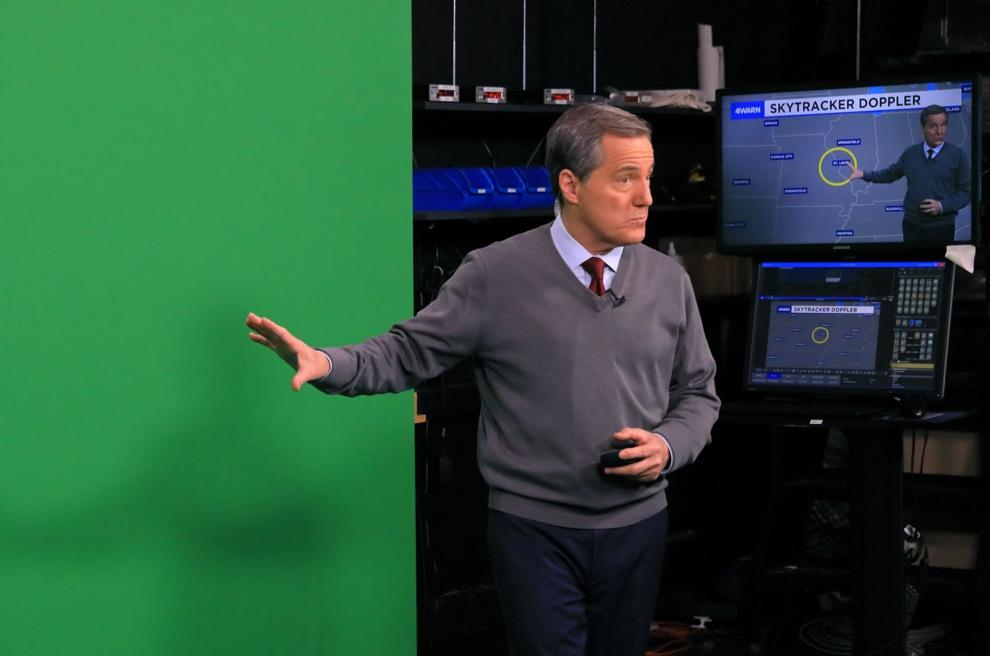 Ehrhardt, who has a relentlessly upbeat demeanor, takes the job seriously but not himself. 
Get local news delivered to your inbox!