An unspecified number of COVID-19 cases kept the Marching Illini in the stands for Saturday's season-opening win over Wyoming.

Holly Hart

Over the past three months, the nation has been swarming with COVID-19 cases that may be comparable in magnitude with the Lte-2021 delta surge.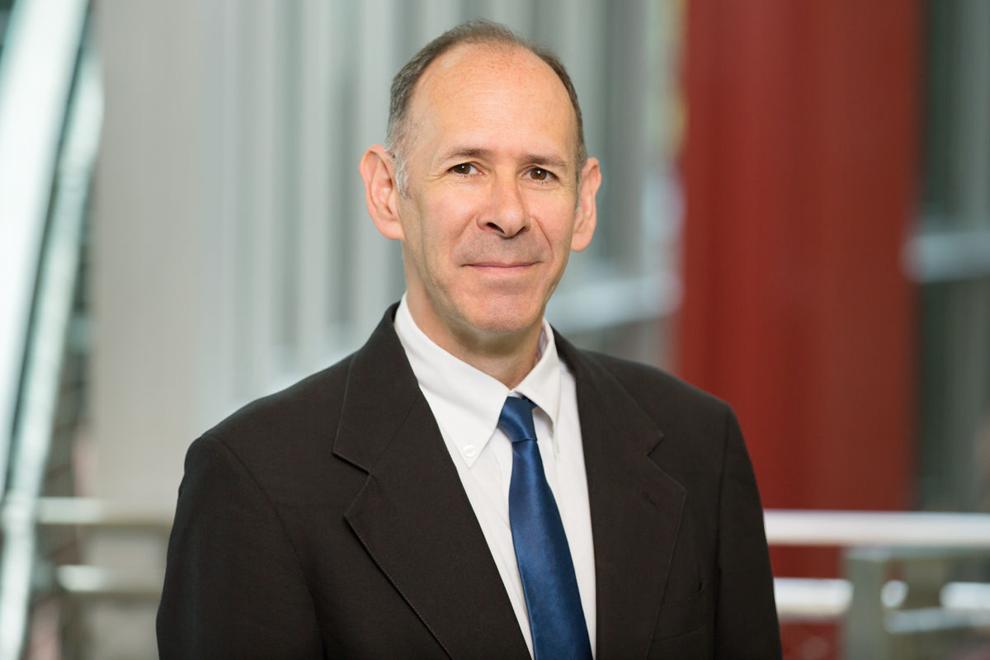 Sheldon H Jacobson

provided

The case numbers reported by the CDC have been significantly underreported, given that the majority of people are either using at-home tests to confirm their infection, or most likely, not bothering to test at all.
The recently announced CDC policy is equivalent to "every person for themselves," giving people the green light to do whatever they wish, and most have been more than happy to take them up on the offer.
The concept of prevention appears to have been lost on the agency.
Perhaps their overhaul will help them regain that focus, since much of public health is about prevention.
The CDC community level for Champaign County has been persistently at high risk for months, with the transmission rate similarly high.
The algorithm used to determine community levels primarily reflects hospital bed availability, while case rates capture infection spread.
So what has kept people somewhat safe?
The vaccines have been the lifeline of protection to keep people safe from severe disease, particularly for those over 50 years old and those with underlying health issues.
Masks are optional, and most people are opting not to use them.
A high-quality N95 used indoors when the density of people is high and air ventilation is poor are a line of defense for those who wish to stay infection-free.
Improving indoor air quality with portable HEPA filters is another tool institutions can deploy to help people avoid infection.
Using its saliva testing platform, cases have surged on the University of Illinois Urbana campus since students returned, as reported on the Shield dashboard.
During the week of Aug 22-26, 354 out of 1,788 undergraduates tested positive, a positivity rate of around 20 percent, or one in five people who tested.
The campus requires students and personnel who are not vaccinated to test weekly.
For the mostly vaccinated 30,000 undergraduate student body, testing is optional.
The numbers suggest that few are taking advantage of this opportunity, or are using at-home tests, as encouraged by university leadership.
Unfortunately, a high number of infections kept the Illini marching band from performing on the field at the Illinois-Wyoming football game last weekend.
Need anything more to be said?
Clearly, the recently announced "strongly recommending masks" in classrooms on campus acknowledges these challenges.
Before assuming that the Urbana campus is doing something wrong, this data is not an indictment.
The urban campus is a microcosm of the nation.
The availability of saliva testing makes it possible to shine a bright light on the status of COVID-19 on our campus far better than what is being reported across the nation.
If there is any concern, it is more about national rather than university policy.
The CDC has failed our nation in providing convincing information in a manner that informs people on best preventative practices.
Such information has been shared.
It just hasn't been communicated in a convincing manner.
Evidence of this is when people choose to unnecessarily wear face masks outdoors, not near other people.
There is no protection benefit gained at such times.
Maneuvering through this terrain demands physicians with medical training and education in both infectious diseases and public health, a unique combination.
I hope that the university is availing itself of such expertise.
Although some would like to believe that the pandemic is over, the fact is that even if it is largely in the rear-view mirror, the virus that causes COVID-19 will continue to circulate and infect people.
New variants are likely to arise.
Hospitalizations and deaths have been on a downward trend, though they continue to be substantial.
Where they eventually converge to remain uncertain.
The good news is that based on what is known today, most people recover with few lingering serious health issues.
The problem is that every infection is like playing roulette with your health.
If you are offered a bowl of 1,000 chocolates with a few laced with poison, would you be willing to indulge in one such candy, or simply pass?
This is the state of COVID-19.
For those who wish to stay infection-free, or not get reinfected, you know what to do.
For those who do not care if they become infected, enjoy your chocolate.
Sheldon H. Jacobson is a professor in computer science at the University of Illinois. A data scientist, he applies his expertise in data-driven risk-based decision-making to tackle gerrymandering and inform public policy.